Details

Category: News(Wedding)
Published on Wednesday, 15 October 2014 22:39
Hits: 1338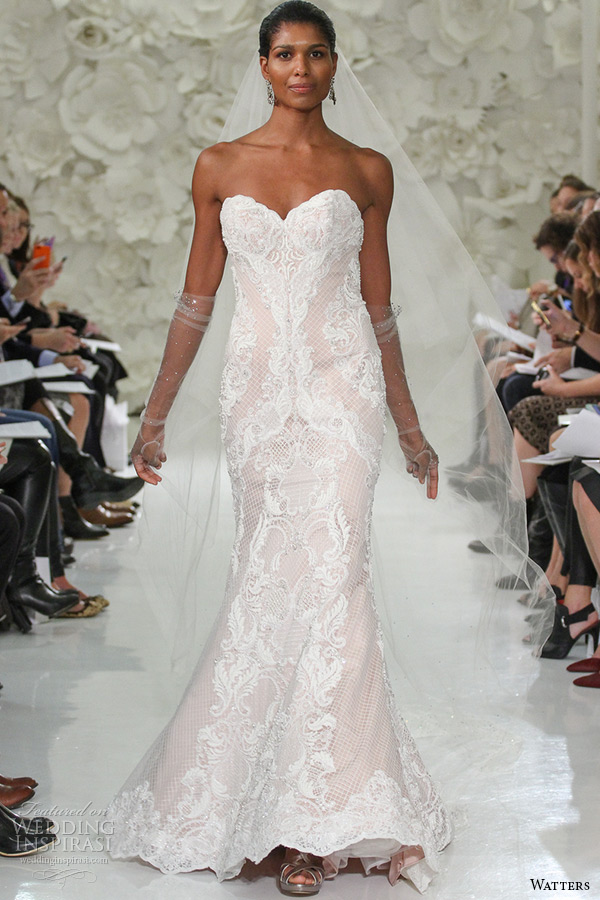 We are constantly amazed by how designers turn their inspiration into beautiful works of art. The starting point for the Spring 2015 Watters "Oriental Pearl" collection was art itself — specifically, the Crow Collection of Asian Art in Dallas, Texas. Inspired by the remarkable art and the rich history of the East and West, designer Vatana Watters worked graphic details, handcrafted embroidery and opulent pearl and crystal beadwork into elegant, modern silhouettes. The result is an exquisite collection infused with old world charm, and filled with lavish, chinoiserie-inspired motifs.
"Vatana was inspired by the lavish collection of Imperial Jewels on display, dating back to the 17th century. The Imperial Jewel collection influenced the extravagant beading on corsets and complex pearl and crystal details. The calligrapher's energetic brushwork inspired sophisticated, body contouring dresses in bold lace patters, accentuated with perfectly placed, cut layered embellishments. The rich history of the East and West gave birth to classic silhouettes in luxurious fabrications and contoured neckline in sculpting baroque lace, an homage to the captivating dynamic and elegant past."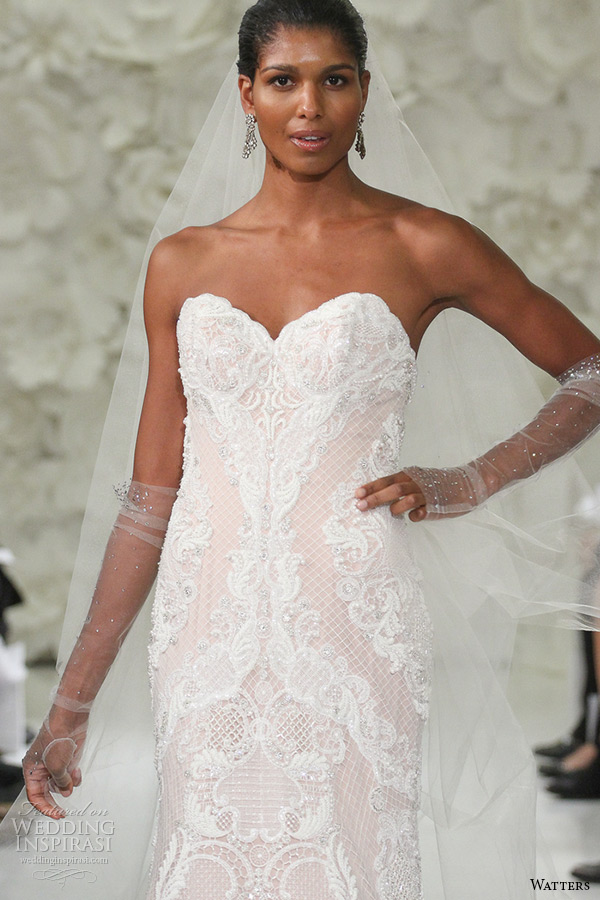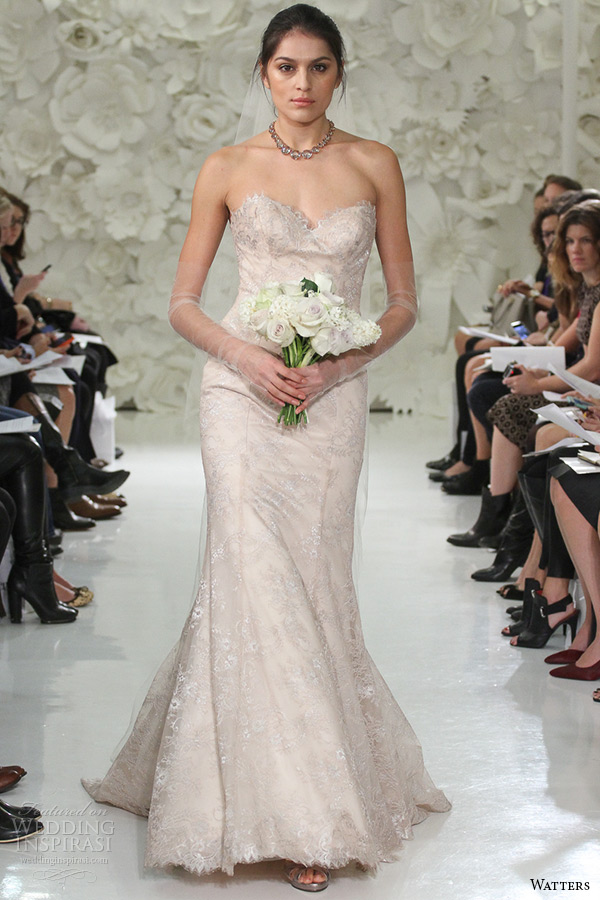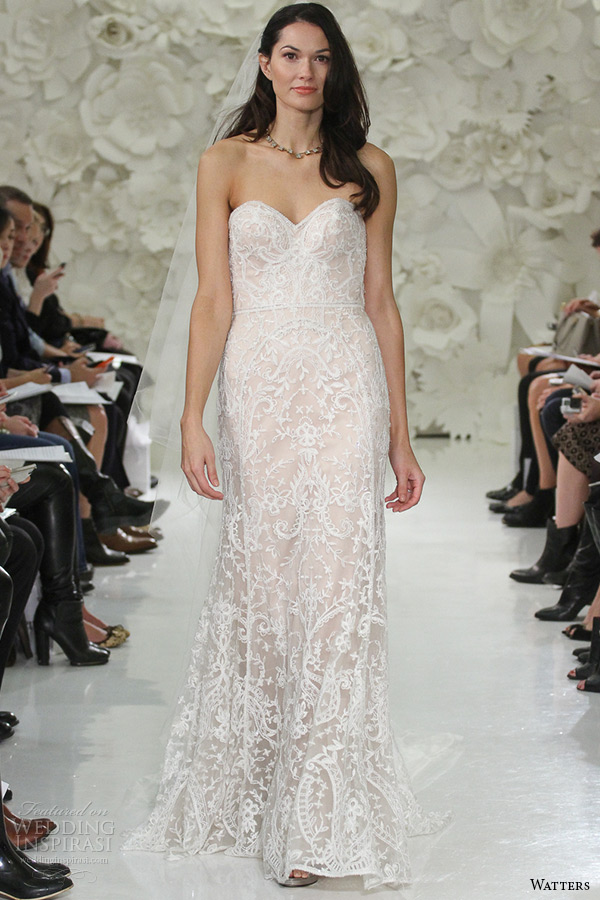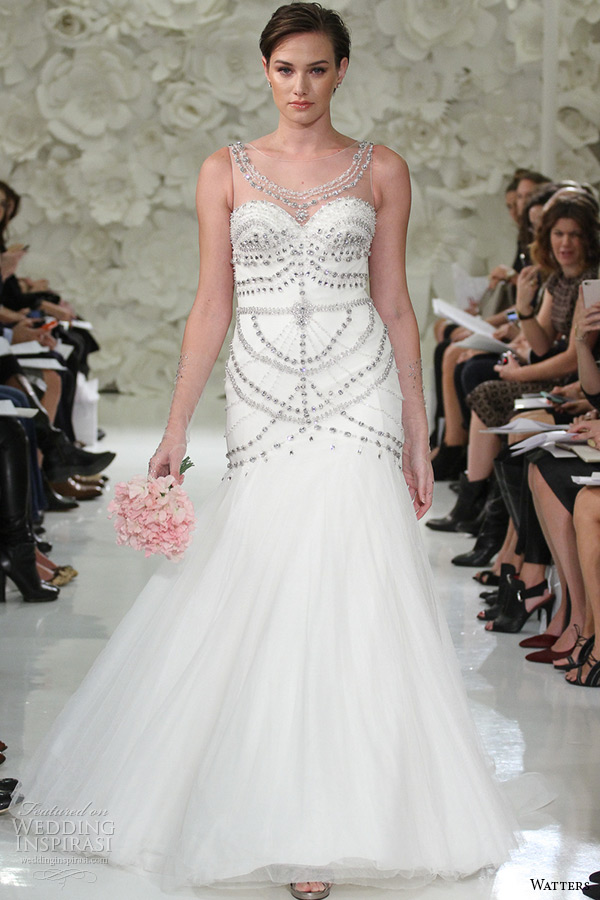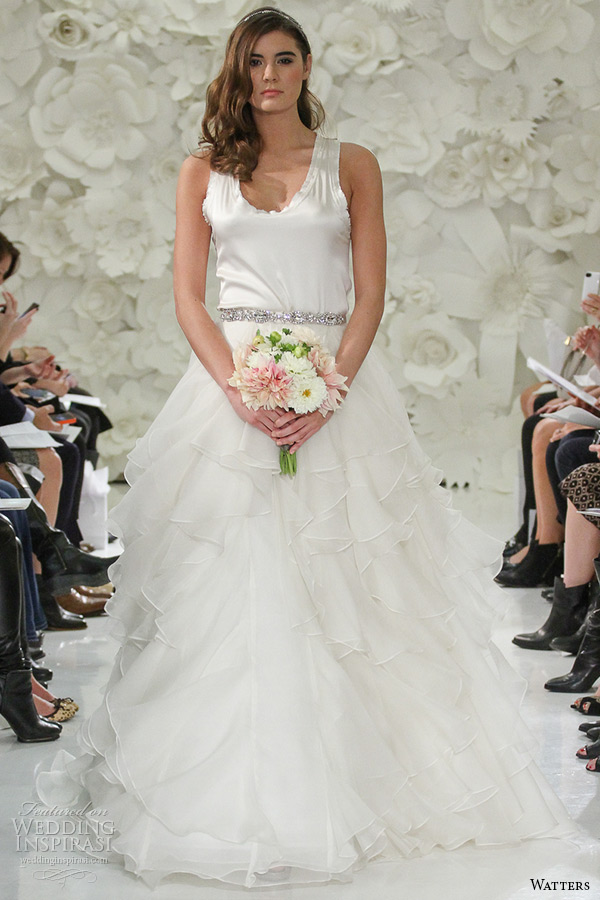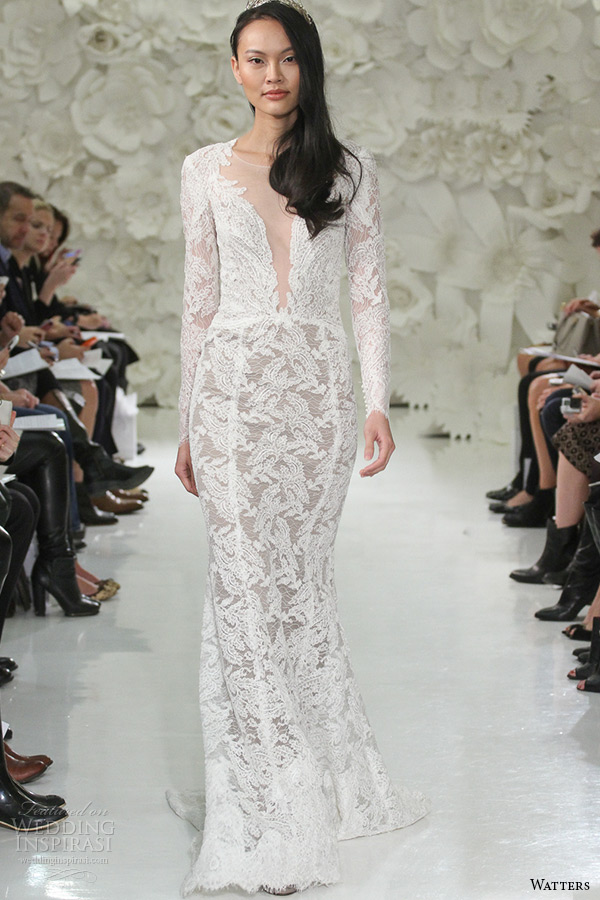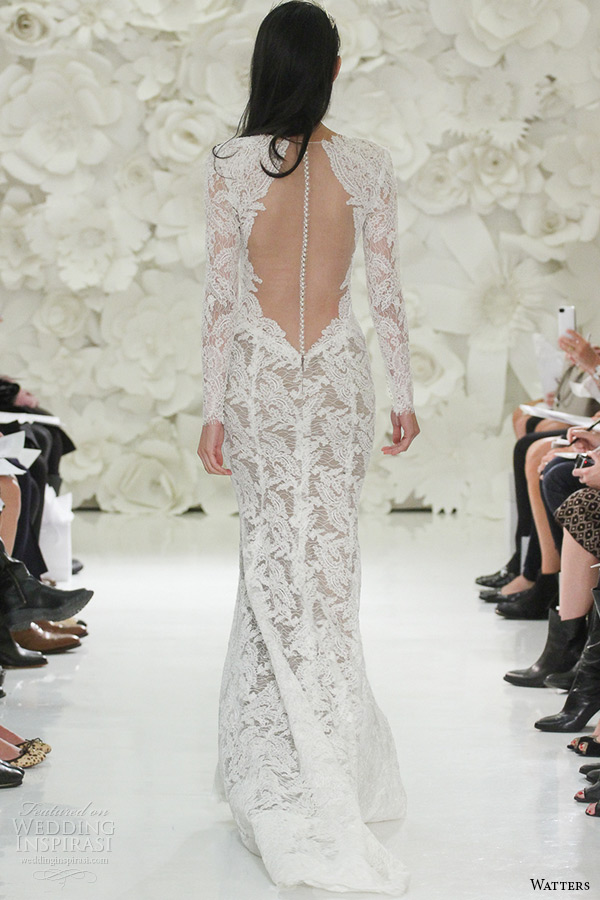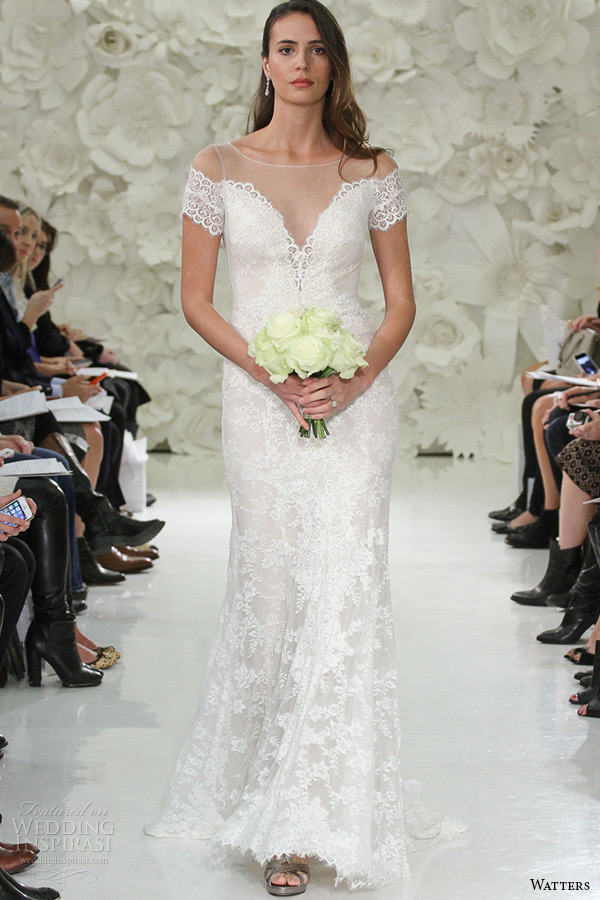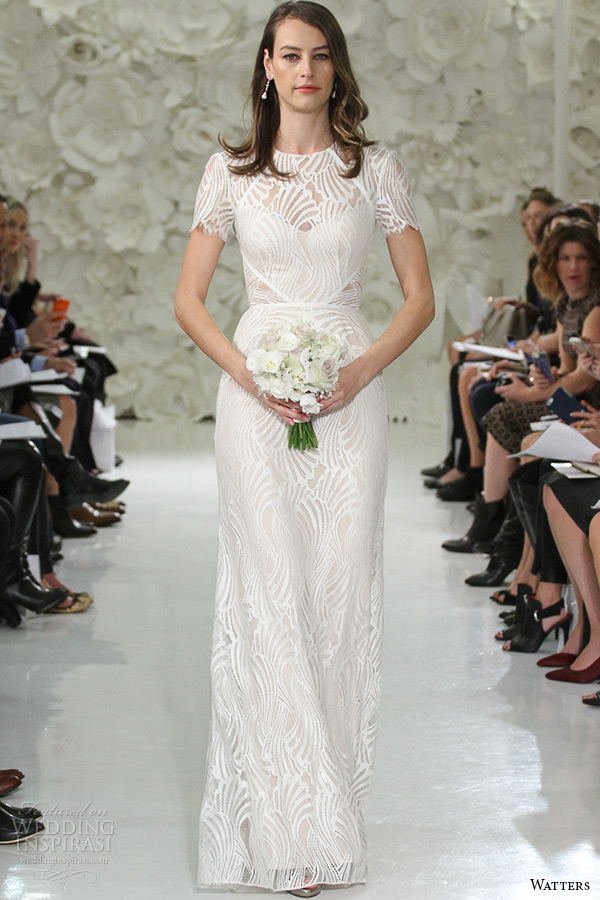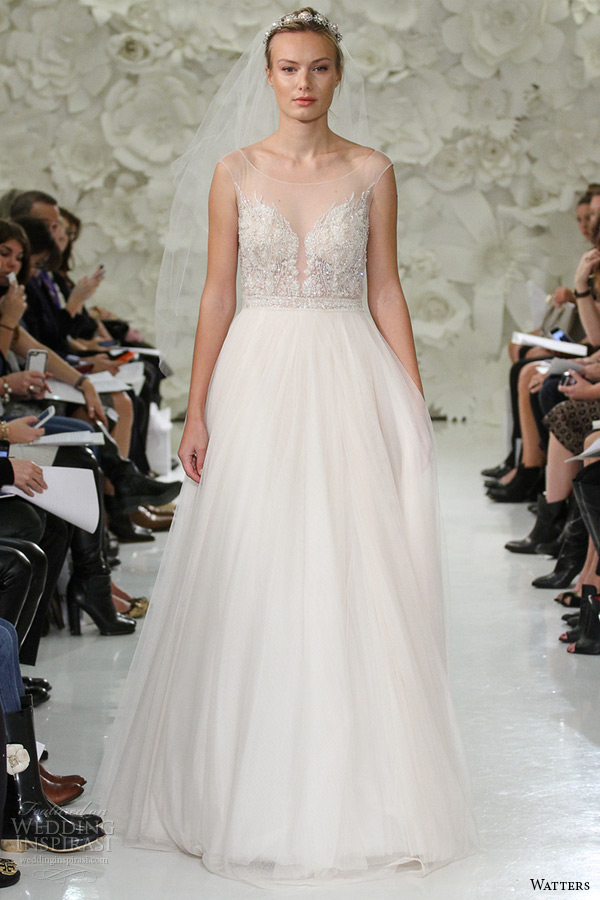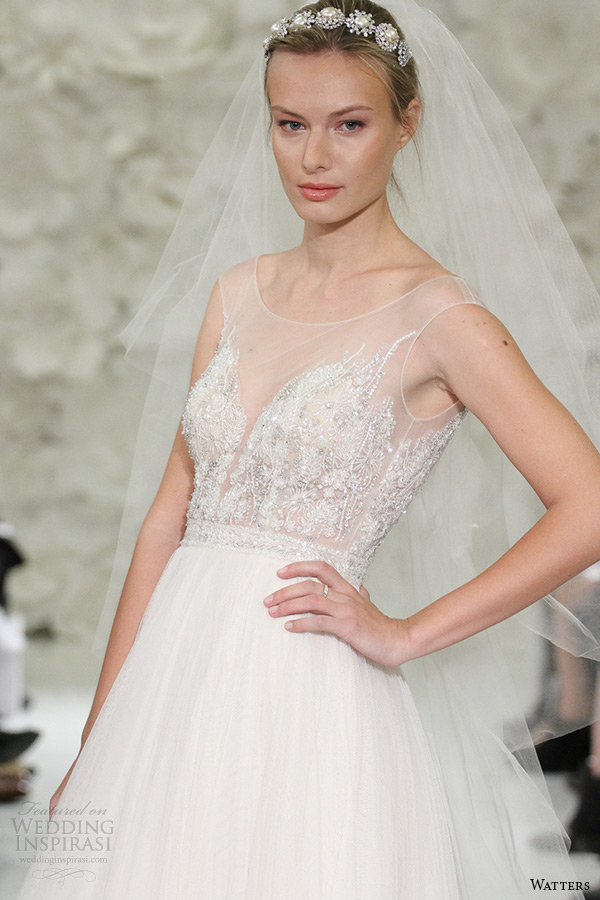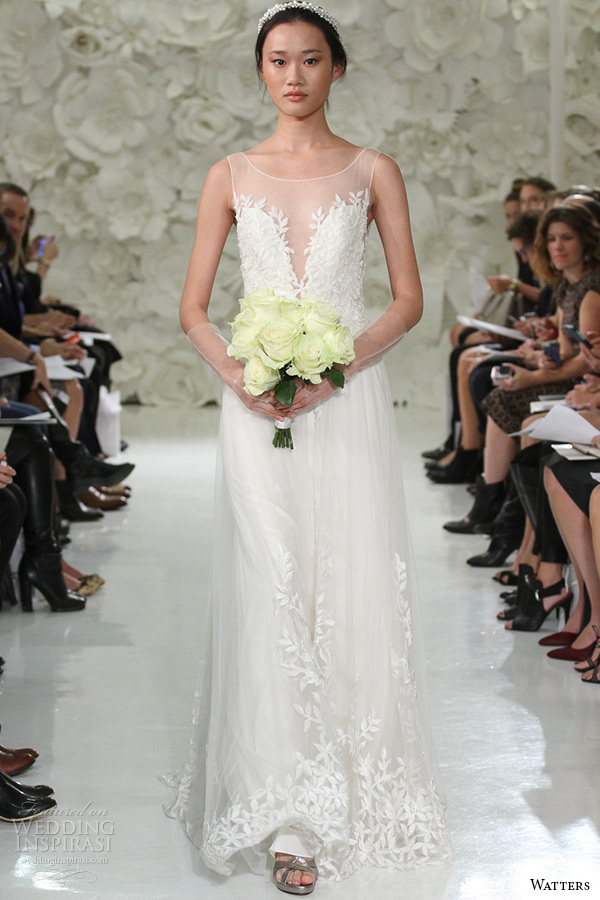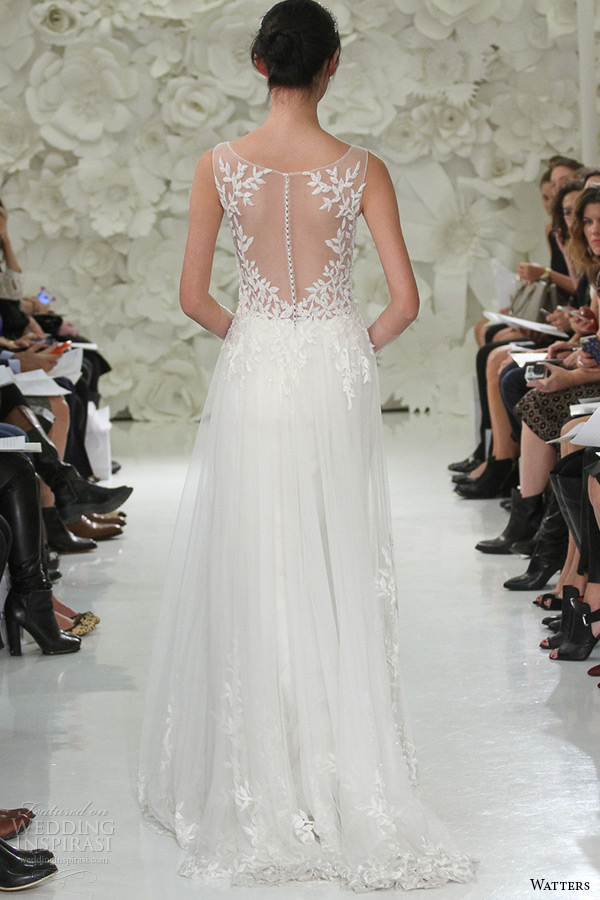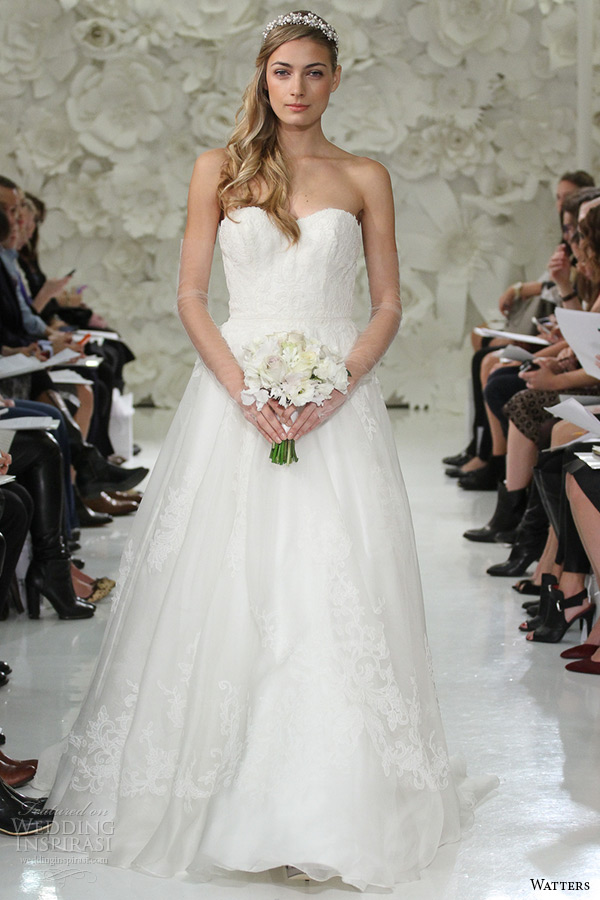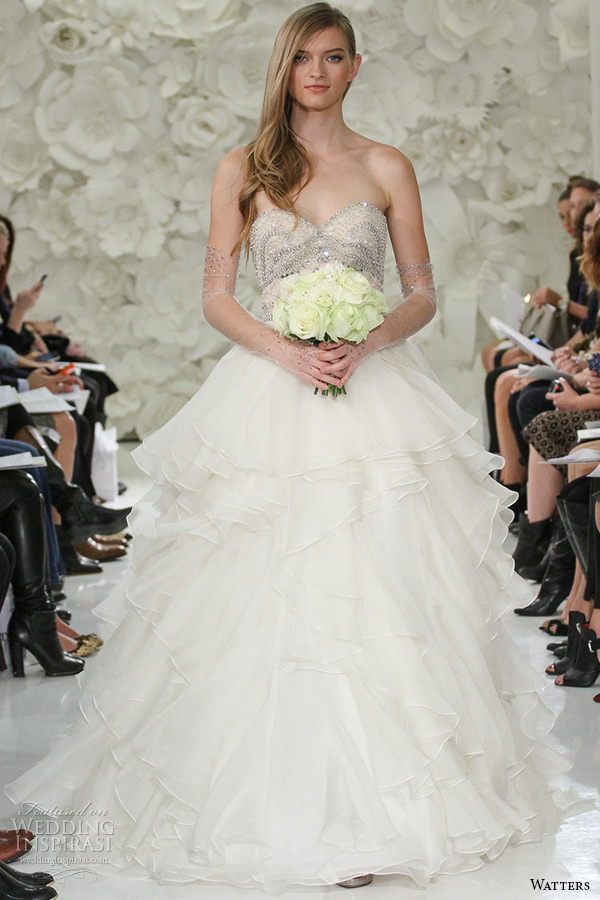 Photos courtesy of Watters. For details, visit Watters.