Details

Category: News(Wedding)
Published on Wednesday, 08 October 2014 22:38
Hits: 946
Owner of Weddings in Vieques, a destination-wedding planning company off the coast of Puerto Rico, Sandy Malone has helped countless couples plan their big day since 2007. Here, she's sharing the top eight things most couples don't know about wedding catering.
Most brides and grooms don't know the ins-and-outs of how catering works at their wedding reception. There are rules and schedules caterers will follow to make sure your event runs smoothly.
Unless you've planned big events before and have the scoop, the following info will help you understand the hows and whys of the food and beverages at your wedding reception:
1. You don't get to keep the leftovers. You only get what you paid for and your guests ate, unless you've pre-arranged something differently on the contract. An off-site caterer will have brought more food than necessary to make sure they have enough to satisfy all of your guests. It leaves with them.
2. When you have an off-site caterer, plated, pre-ordered meals are often less expensive than a buffet or food stations.
3. Bar packages have specific hours. If you've contracted for an open bar for five hours, that means your wedding party can't hit the bar when they're getting ready beforehand or the caterer has every right to close the bar early.
4. Buffets and service stations that require a carving chef or other special attention will require an addition fee — usually $150 of more — for that extra chef.
See More: Every Single Question You Need to Ask Your Caterer
5. Like the food, any "leftovers" on the bar belong to the caterer. They've brought more booze and mixers than they needed and they'll be taking the extra back with them at the end. Prepare to be charged if any of your guests help themselves to a bottle.
6. Not every caterer has a liquor license, but they won't always tell you that. Be sure to ask so that your event doesn't break any laws.
7. The caterer has the right to cut off any wedding guest who becomes too inebriated. We had one guest so drunk that he stole a bottle of booze, hid it in his pants and then accidentally dropped it on the pool deck amongst a whole crew of dancing barefoot guests. What a nightmare!
8. If you have a complaint, you need to take it directly to the chef, owner or manager of the establishment. Making a scene at a bartender or server makes you look like a bully. Legitimate complaints should be acted upon immediately by management if you go to the right person.
Read more: 8 Things You Probably Didn't Know About Wedding Catering
Details

Category: News(Wedding)
Published on Wednesday, 08 October 2014 14:38
Hits: 980
Welcome back to another gorgeous week on Wedding Inspirasi! If you've been drooling over the beautiful strapless wedding dresses from Aire Barcelona's 2015 bridal collection we posted last week, get ready for more major swooning today. Here we present some of our favorite gowns with straps or sleeves from the 2015 collection… and you can trust us when we say they're breathtaking! Elegant ball gowns with off-the shoulder sleeves, guipure lace sheaths with beaded illusion necklines — we love them all!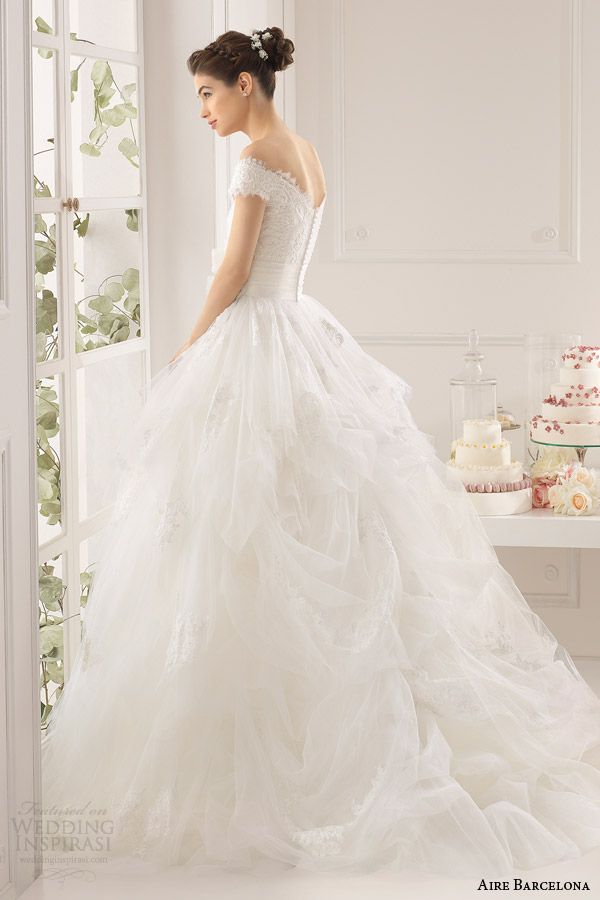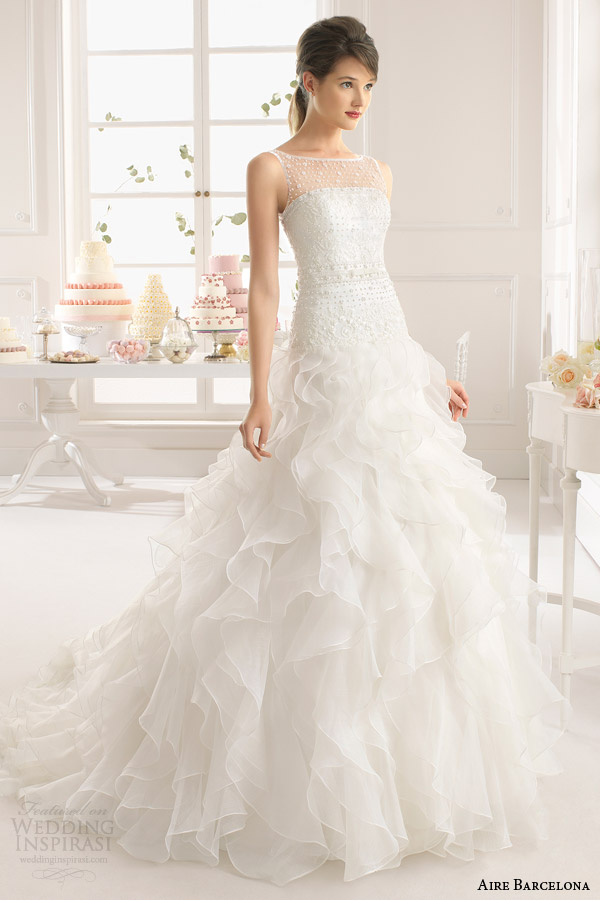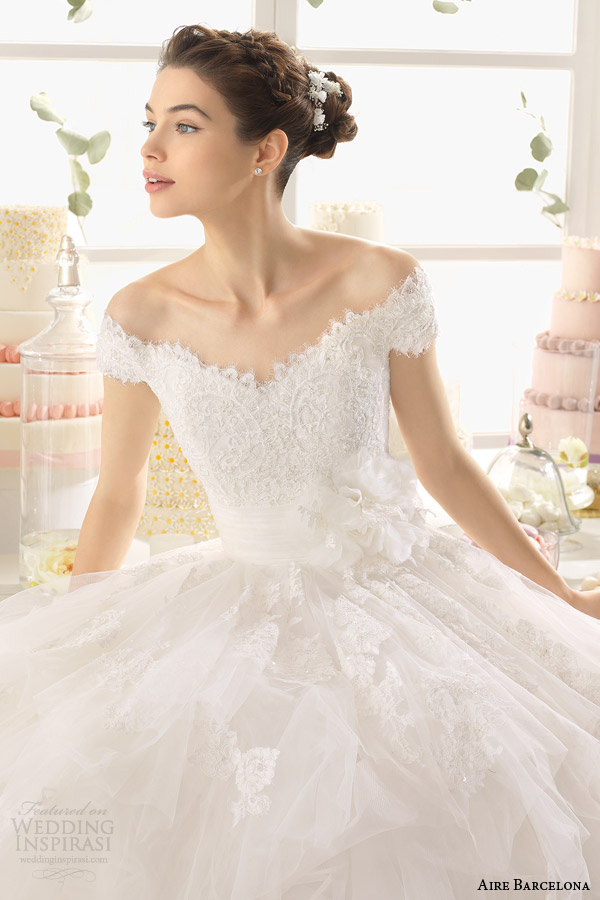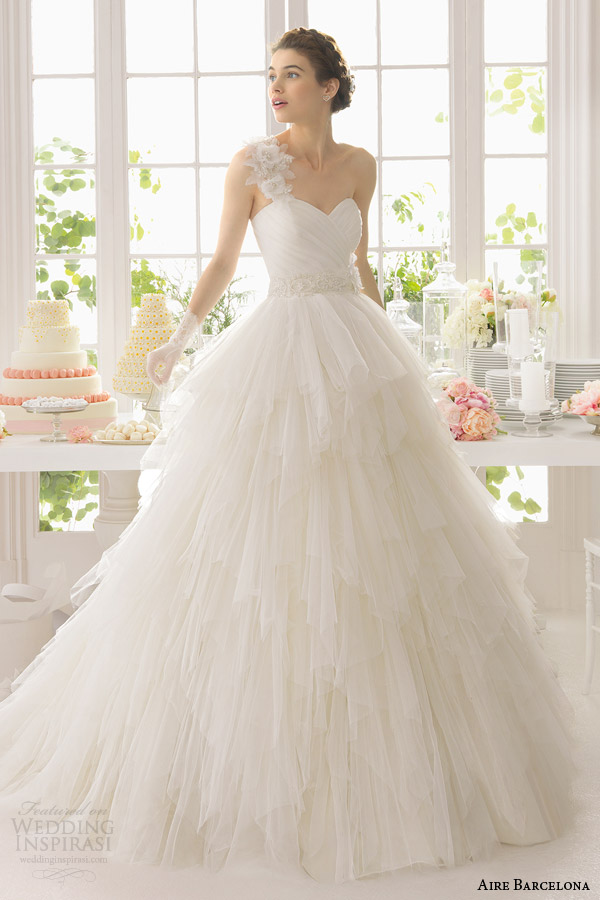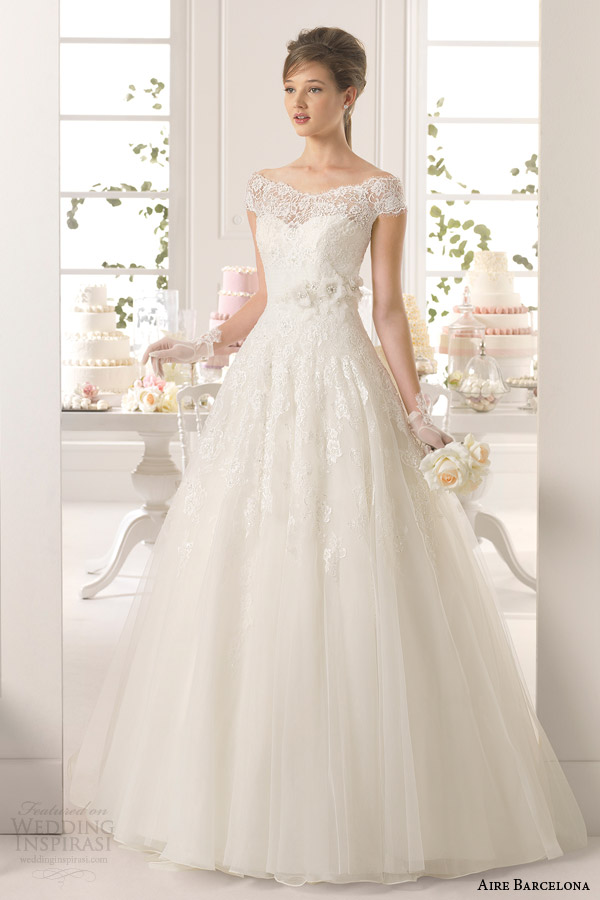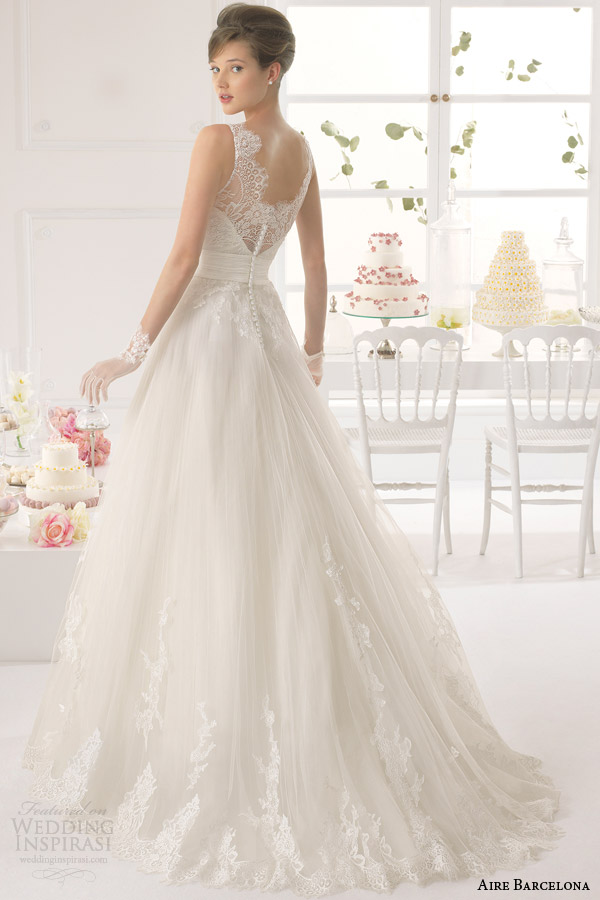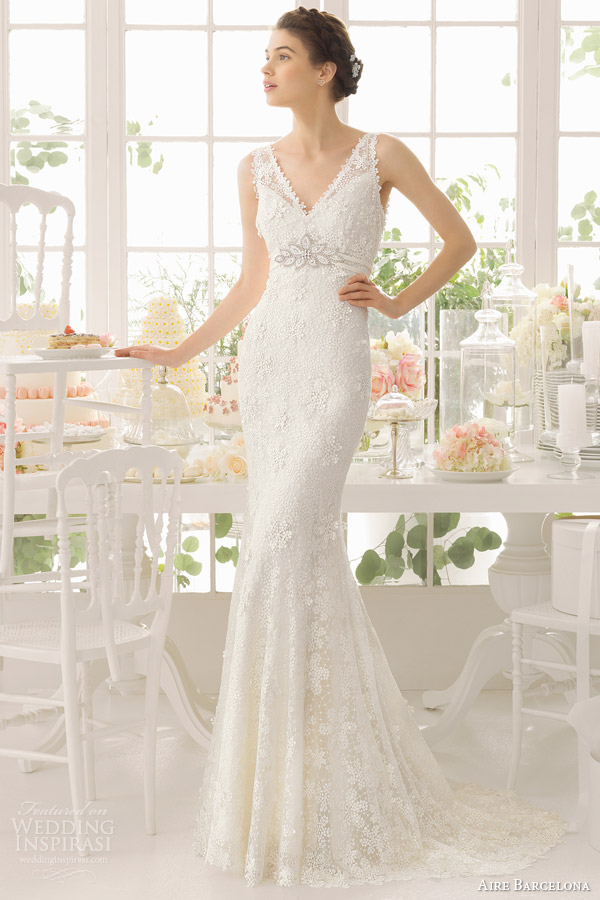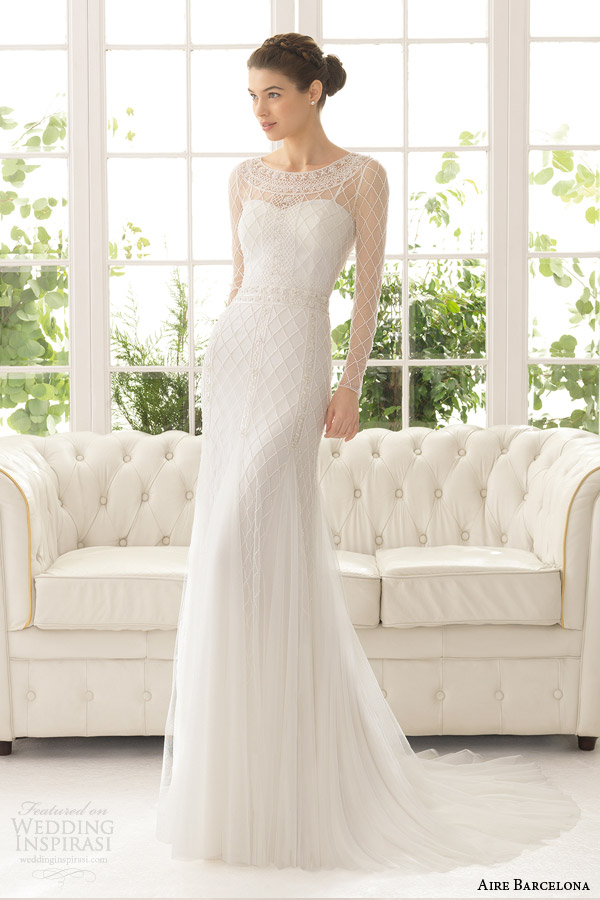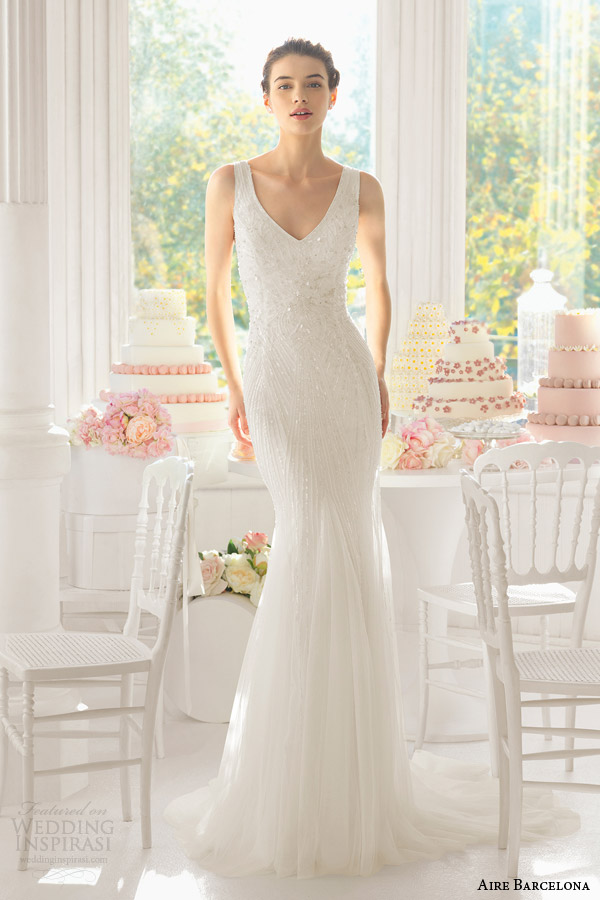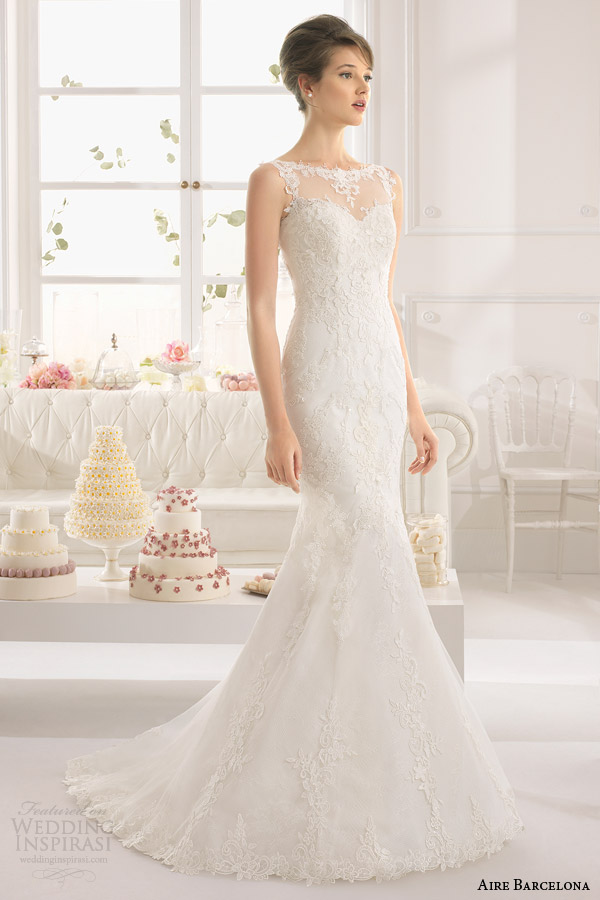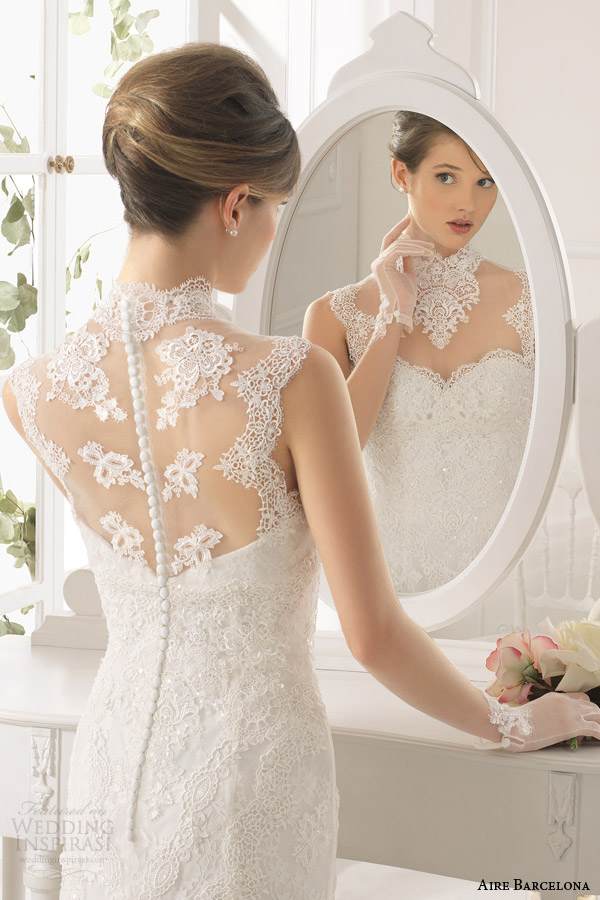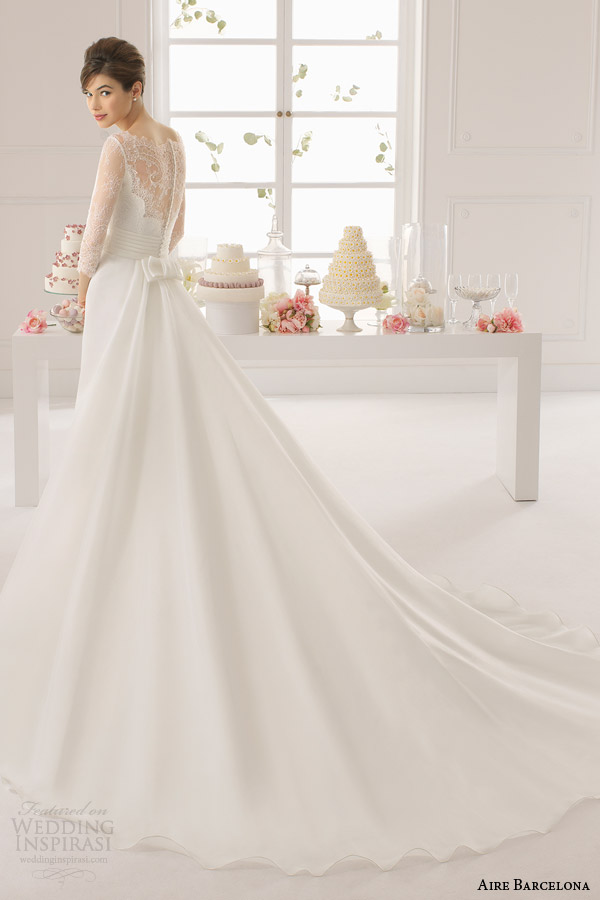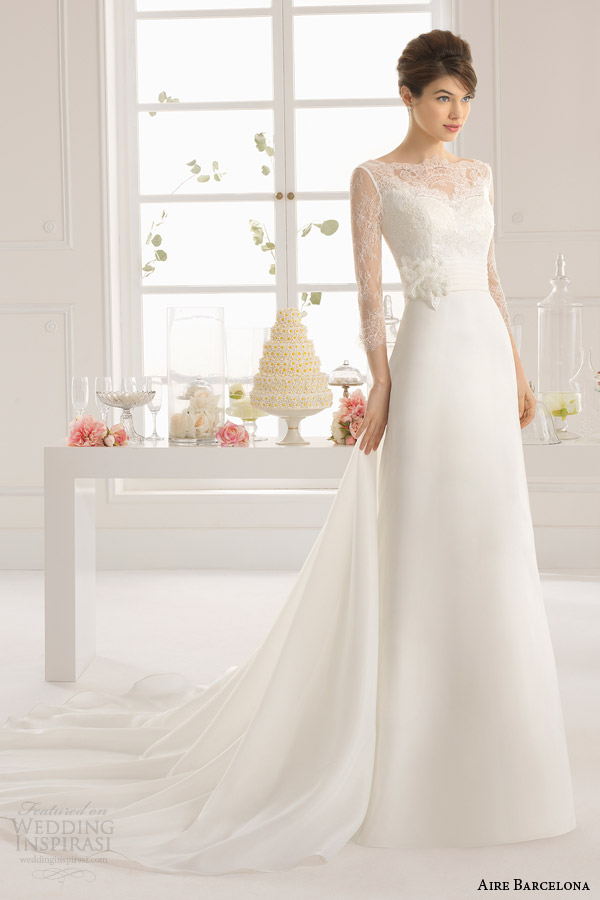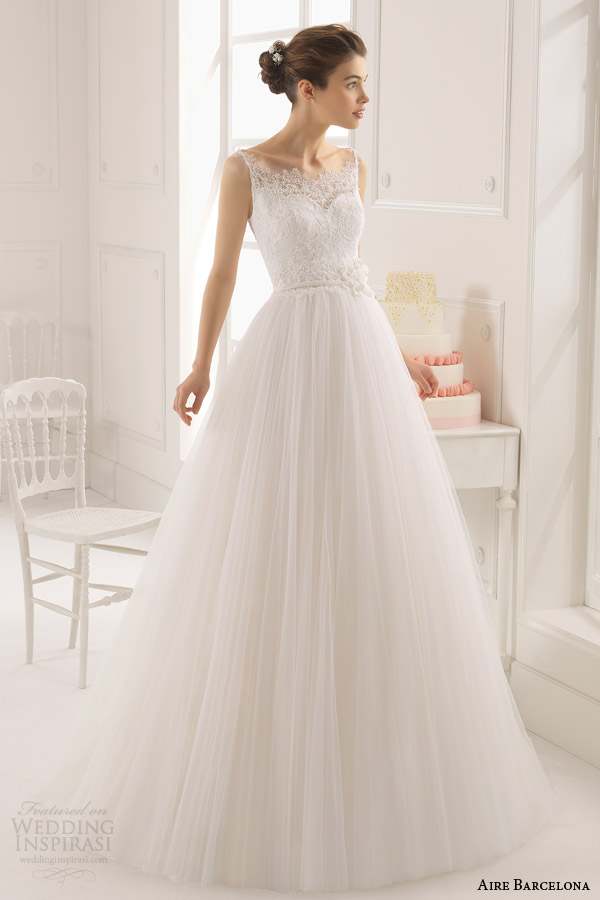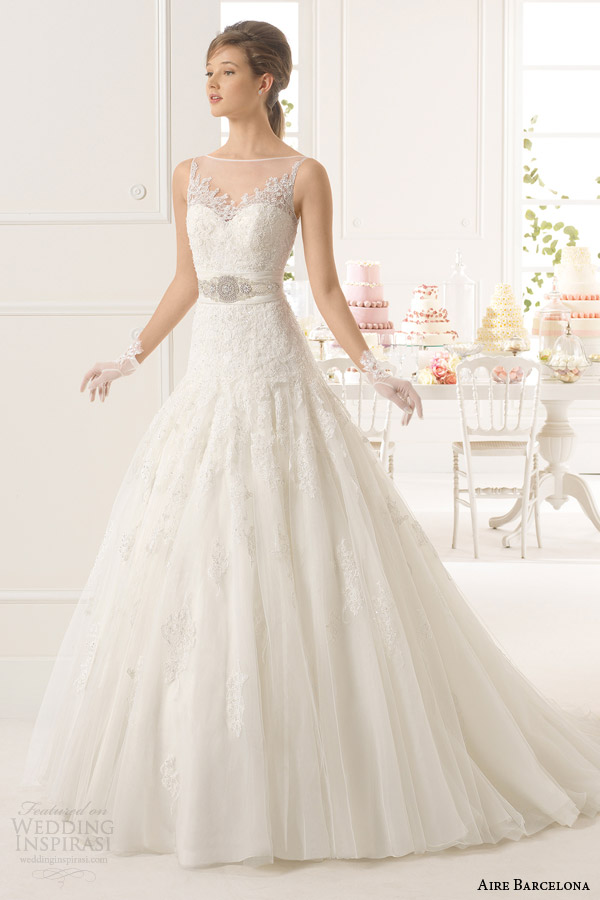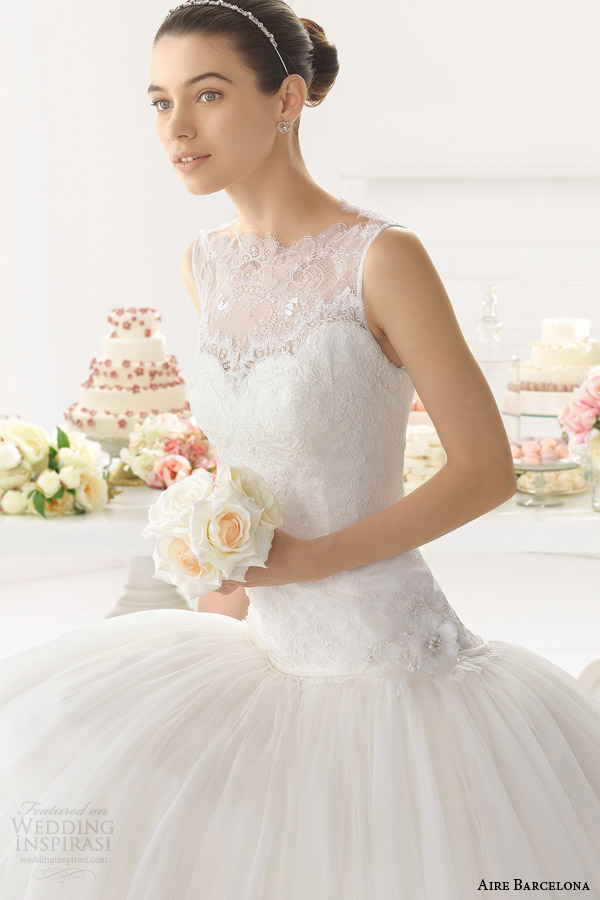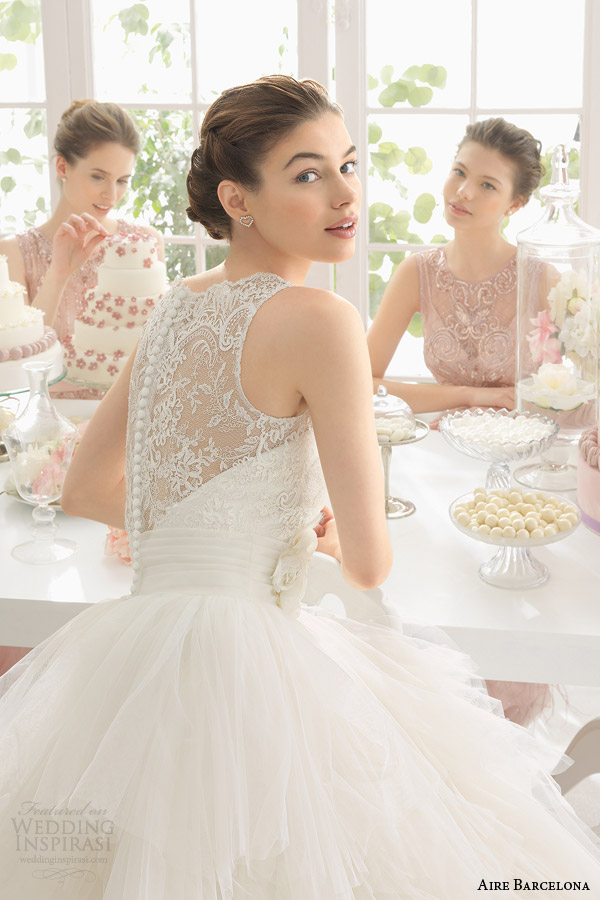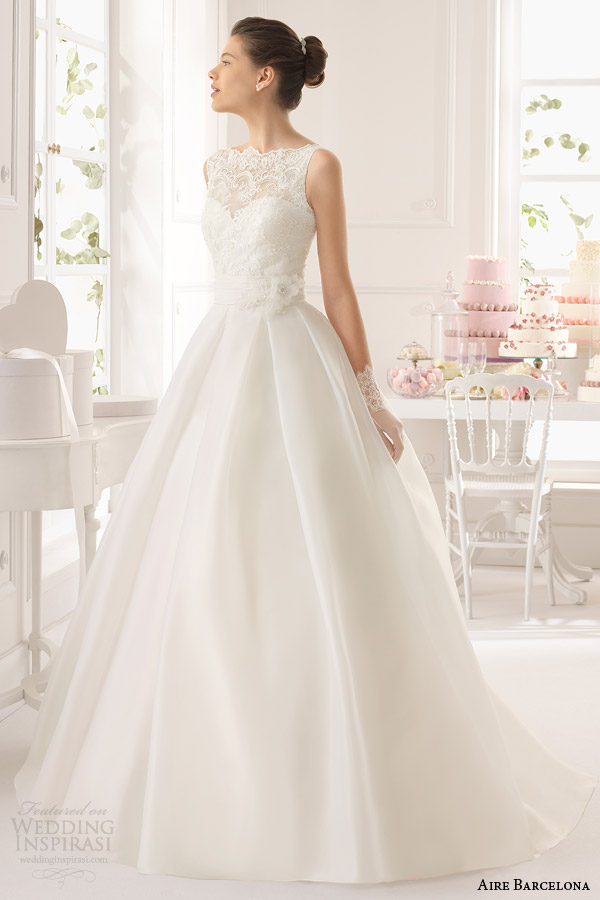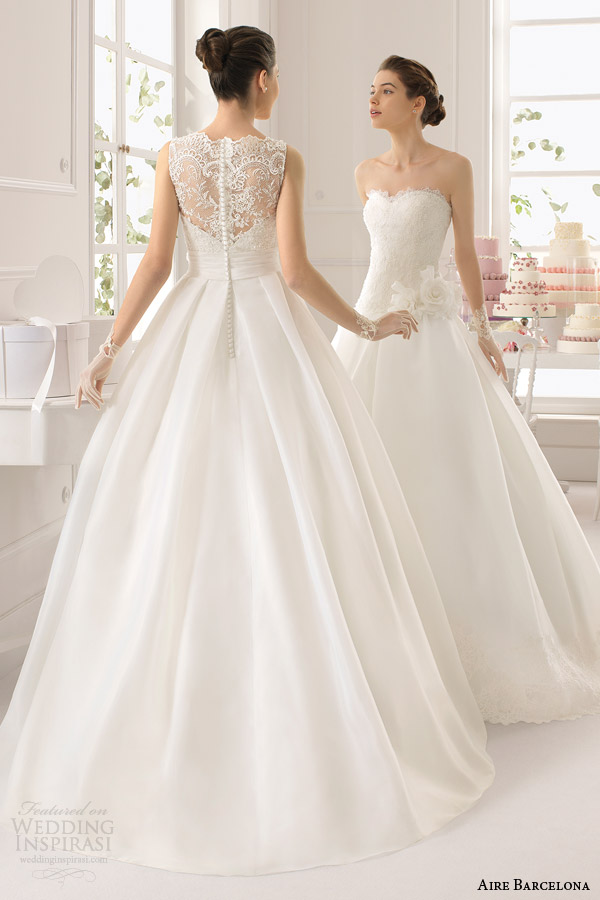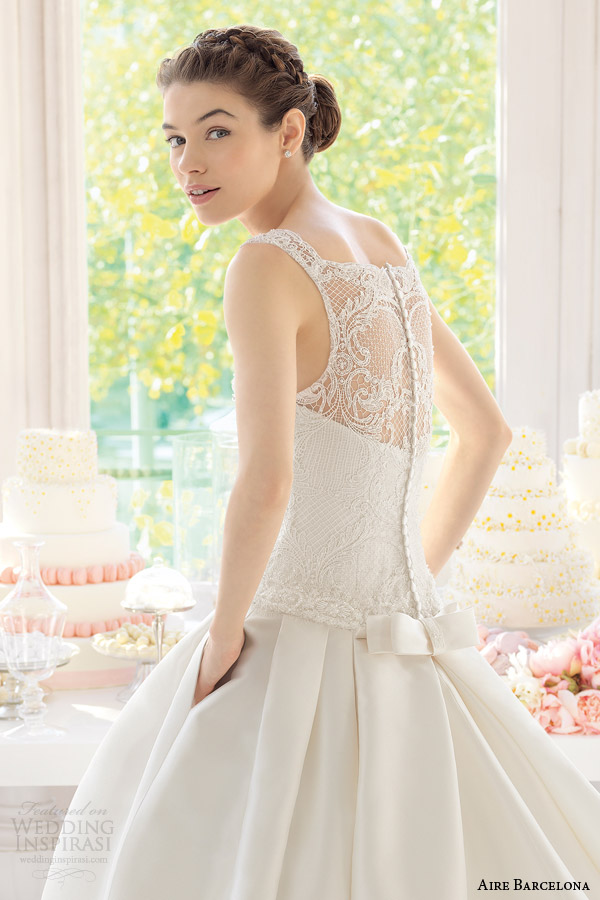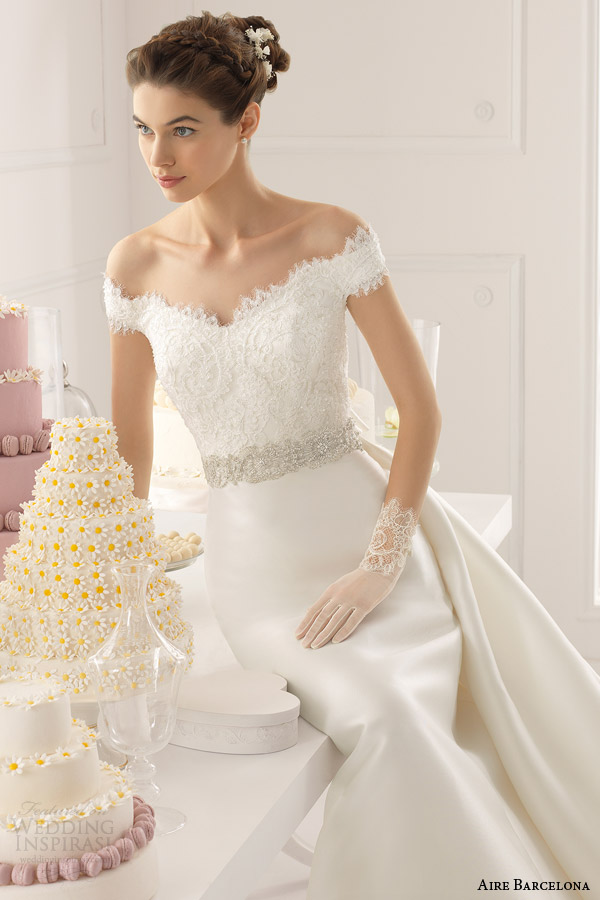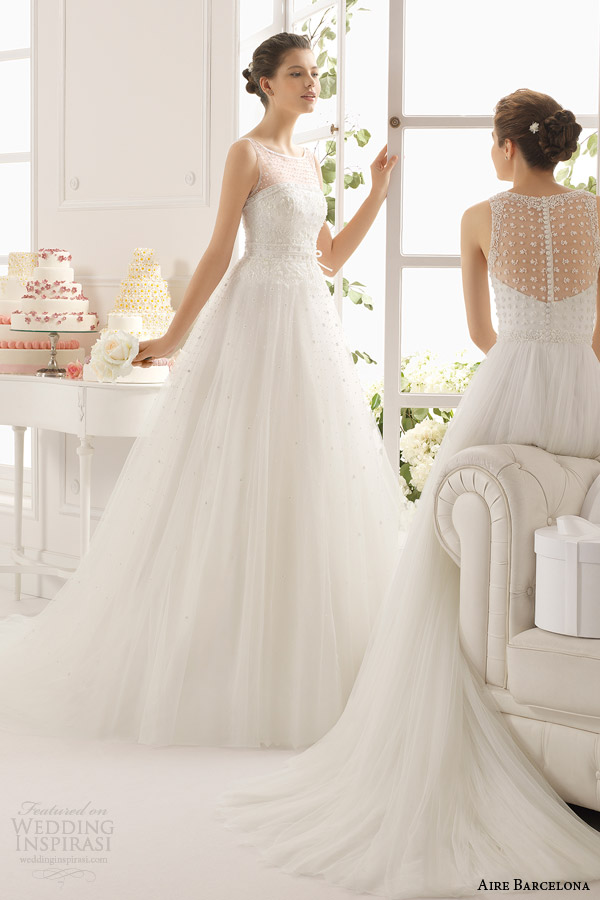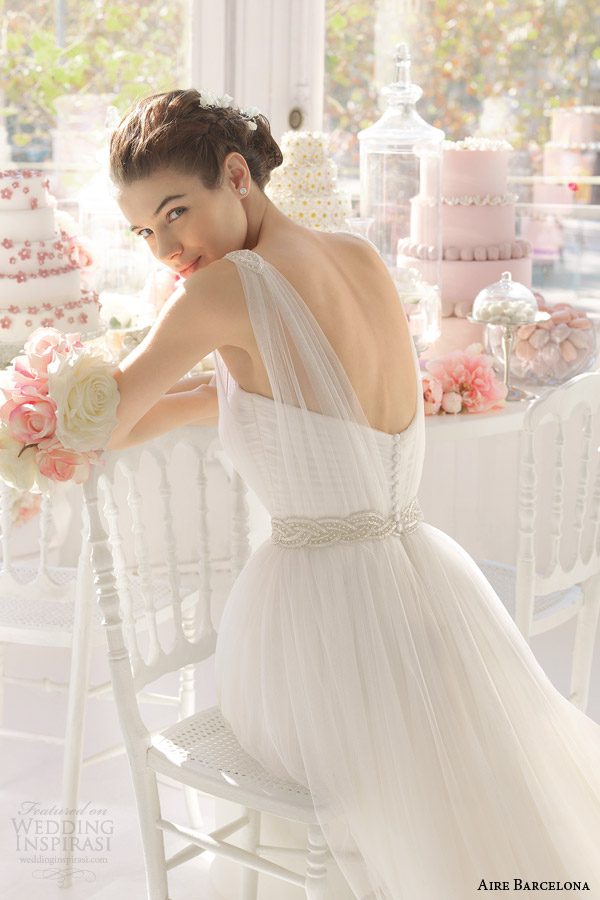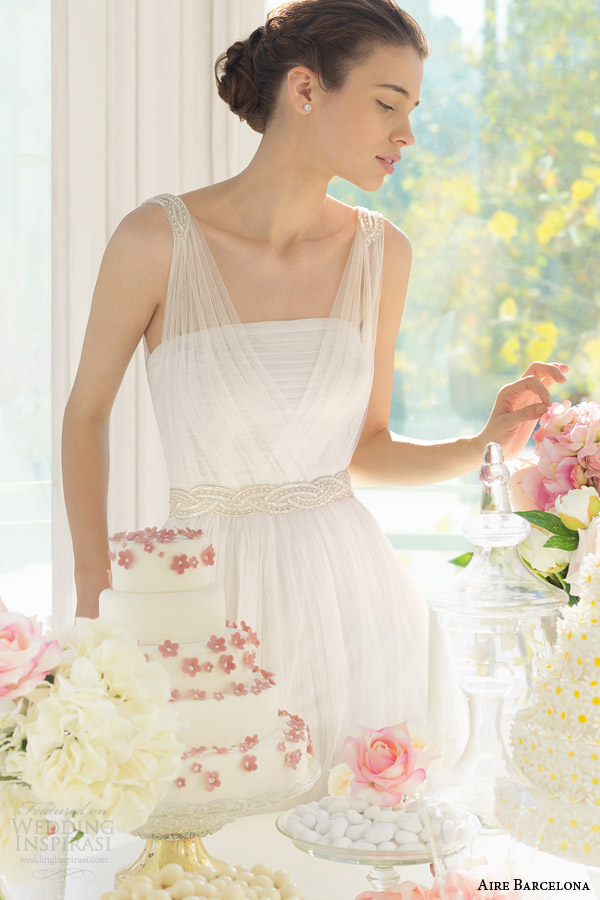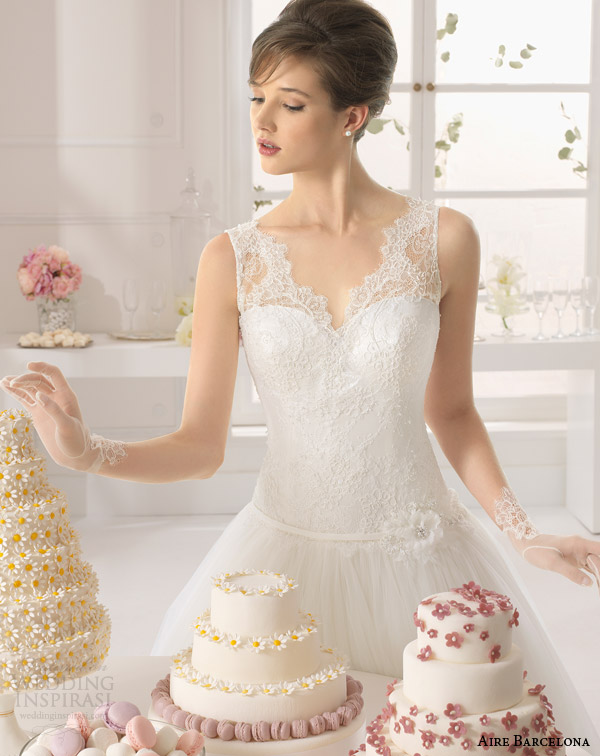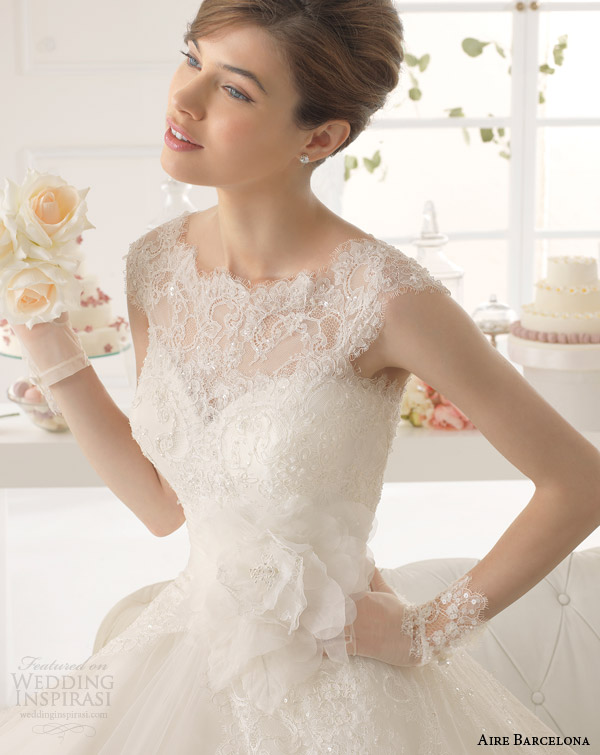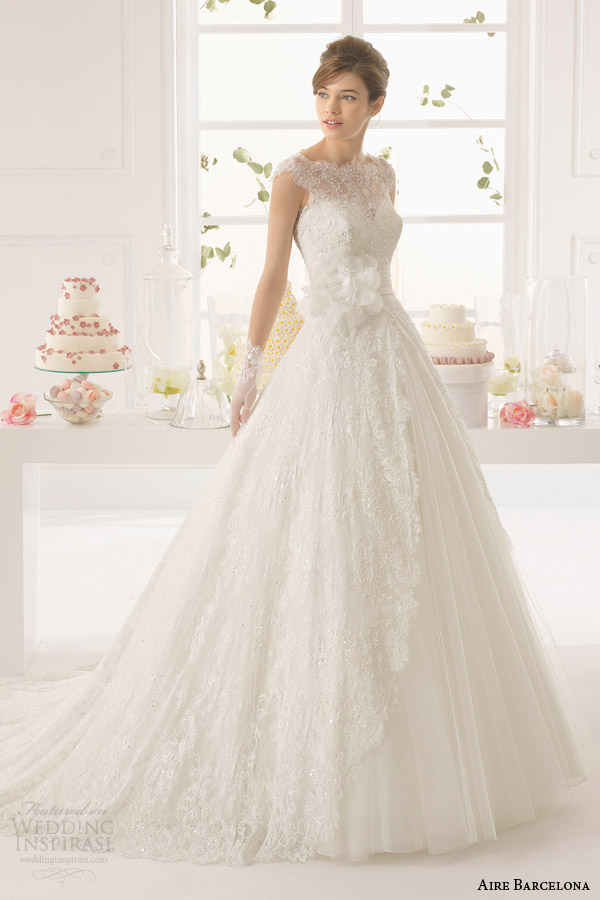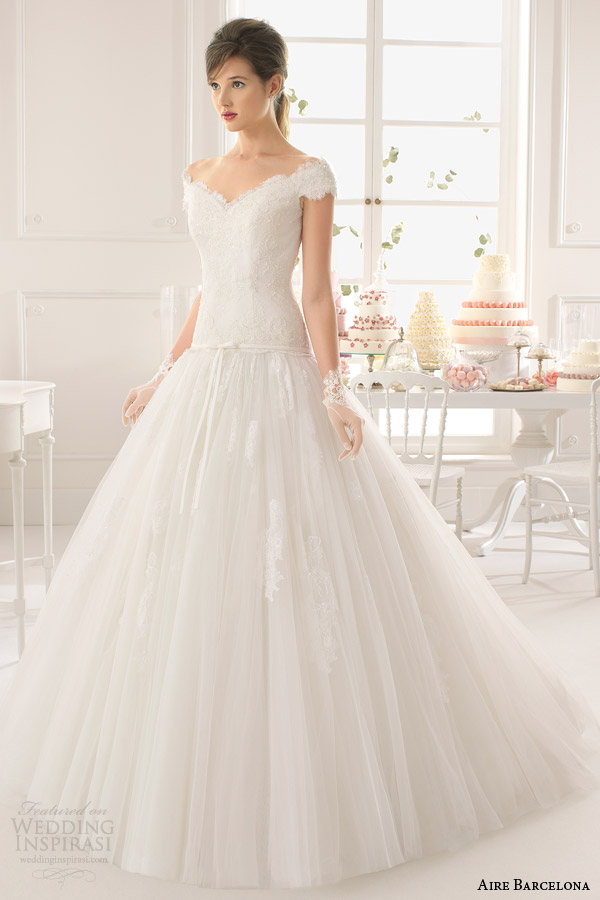 Photos: Aire Barcelona. For details visit Aire Barcelona.
Details

Category: News(Wedding)
Published on Wednesday, 08 October 2014 22:38
Hits: 949
Photo: Getty Images
When you live with someone 24/7 and pretty much know them like the back of your hand, you're bound to get in little tiffs over the stupidest stuff, but in the heat of the moment, you simply can't help yourself. From walking the dog in the morning to putting the laundry away properly, here are some of the silliest and strangest things you can guarantee you and your fiancé will bicker about once you become man and wife.
1. Leaving the toilet seat up
2. Not picking up after yourself
3. Throwing your dirty clothes on the floor instead of the hamper where you know they belong
4. Whether throw pillows are, in fact, necessary.(News flash dudes, they are!_
5. Whose turn it is to make the bed
6. Or take the dog out to pee early in the morning
7. What to cook for dinner
8. And who's actually going to cook it this time around
9. Who has a better sense of direction
10. Eating the last [insert your favorite food here]. Oh, no he did not just do that!
11. What to watch on TV
12. And why your shows are ultimately better than his
13. His friends
14. Your friends
15. Leaving the door open to go to the bathroom
16. And not giving a courtesy flush or at least spraying some air freshener in there!
17. Being completely indecisive about where to eat on Saturday night
18. Or having zero opinion on the matter at all
19. Not listening to your riveting story about your bestie's ex-boyfriend's girlfriend's cat
20. Forgetting to put the dirty dishes in the dishwasher again
Tell us: What do you and your guy constantly argue about? Tweet us @BRIDES!
Details

Category: News(Wedding)
Published on Wednesday, 08 October 2014 14:38
Hits: 923
Photos: Jose Villa; John Aquino; Jeffrey Westbook; Devon Jarvis
Pretty pastel hues have a place in the bridal world year-round — not just in the warmer months. So if you have your heart set on a delicate color palette of cream and shell pink, it's possible to incorporate the girly tones into your big-day décor any time of the year (fall months included).
These gorgeous neutral shades are among the most versatile (not to mention popular!) picks for a bridal color combination. They're the perfect accompaniment for nearly any reception space and feature super-flattering shades that even the pickiest bridesmaid will love.
See More: 30 Amazing Ceremony Structures for Your Wedding Day
Select a chic chevron invitation in the two pale shades — a dose of gold metallic, by way of a contemporary block text, will help town down the feminine hues. With just about every wedding-worthy flower available in some shade of pink and cream, you'll have your pick of gorgeous arrangements that suit the palette. (Though, if you're leaving it up to us, we'd go with fluffy garden roses, modern ranunculus, and few romantic hydrangeas.) With such neutral shades, it's important to select a statement-making detail for your reception like this cream-and-pink wedding cake with teardrop fondant details. Shop all of our favorite cream-and-pink wedding details below.
Above: 1. Invitation, "Viceroy", $2,730 for 100, Jessica Tierney for Bella Figura; 2. Bridesmaids' Dress, $370, Amsale; 3. Earrings, $45, Banana Republic; 4. Sea-Urchin Place-Card Holders, $17.50 for 10, Beachy Chic Décor; 5. Centerpiece, $200, Seaport Flowers; 6. Cake, $13 per slice (serves 75), Elegantly Iced
Read more: A Wedding Color Palette We're Loving: Cream & Shell Pink