Details

Category: News(Wedding)
Published on Thursday, 02 October 2014 14:38
Hits: 648
And the cute couple just keeps on getting cuter! Little People Big World's Jeremy Roloff, who married Audrey Botti a little more than a week ago, is having the time of his life on a Jamaican honeymoon with his brand-new wife!
The two lovebirds jetted off to the Caribbean island to relish in their newlywed status after an adorable rustic-meets-boho-chic wedding at Roloff's famed family farm in Oregon. The best part of their honeymoon, though, wasn't only the foreign locale, but the fact that post-nuptials, these two decided to completely unplug and spend quality time together as man and wife. It wasn't until their wedding aired last night on TLC that they decided to rejoin cyber society.
See more: The Best TV Proposals Ever
"Greetings from Jamaica, yamon! Today we have been married for a week and have been unplugged until now. Hallelujah. We just wanted to say Praise the Lord. Days filled with joy, books, and a wife. Stoked to watch our wedding with ya'll on @TLC this Tuesday at 9/10 #theroloffwedding #journeyofjerandauj," Jeremy wrote on his Instagram next to an adorable photo of their sun-soaked selves, above.
Audrey, too, marked the week-a-versy with some Instagrams. "Today we've been Mr and Mrs Roloff for one week!" Audrey captioned a photo of their first kiss. "Jer and I have been in Jamaica on a moon full of honey, unplugging from the world, laying on the beach, resting and relaxing, reading to each other, and reminiscing on our wedding day. It was everything we had ever hoped it would be, and more."
She also posted a super-sweet photo of them kissing on a catamaran, above. "Catamaran kisses, no complaints," she wrote next to the photo.
It looks like they're having the time of their lives!
Read more: See Photos from Little People Big World's Jeremy Roloff and Audrey Botti's Honeymoon!
Details

Category: News(Wedding)
Published on Thursday, 02 October 2014 14:38
Hits: 613
Photos: Courtesy of Vendors; Illustration: Christina Park
Because you can't carry your wedding-day makeup in just any old thing, we've rounded up a few gorgeous cosmetic cases that will make your big-day touch-ups look oh-so glamorous.
1. Love newlywed Lauren Conrad's vintage, girly-girl aesthetic? Then this set of pastel pouches will be right up your alley. Stash your emergency items in the smallest one (lipstick, compact, blotting papers). In the second goes your blush, foundation, and eye makeup, and in the largest, your makeup brushes and eyelash curler. With this system of organization, you'll at least look the part of the calm, cool, and collected bride. Henri Bendel, $78 for set of 3, Henri Bendel
2. If you're going for a floral theme, this feminine little case will be a perfect addition. And the inside lining is pink! (It's all about the details, right?) Ted Baker, $50, Bloomingdales
See more: The Surprising Lipstick Color Fall Brides Should Try
3. This elegant light-blue clutch is perfect for the minimalist bride. It's just big enough to fit everything you'll need to create your natural, paired-down makeup look. (Oh and we'll totally let it count as your something blue.) Smythson, $330, Net-A-Porter
See more: Wedding Beauty Survival Guide: Dos & Don'ts for Your Hair and Makeup Trial
4. Jetting off to your honeymoon right after your nuptials? Use this this convenient case to stash your day-of cosmetics, and then tote it with you on the plane. We love that it's transparent so you can easily dig out your hydrating facial mist mid-flight. Anya Hindmarch, $250, Net-A-Porter
5. A silver case will fit right in with the rest of your metallic accessories — not to mention it will stay cleaner much longer than a white one. P.S.: How chic will it look sitting on your vanity table? Just think of all of the glamorous getting-ready shots you can get with this just casually laying in the background ... Tory Burch, $85, Shopbop
Details

Category: News(Wedding)
Published on Thursday, 02 October 2014 14:38
Hits: 586
What could have been! Mindy Kaling caused a stir during an appearance on The Howard Stern show a few weeks ago when she divulged that her ex, close friend B.J. Novak, was a "great love" of hers.
When Stern prompted the comedian whether she would've married Novak, she replied: "At the time? Yeah. I was 24," she said, adding, "For the record, if anyone asked me to marry them, I would have said yes."
Now, it's Novak's turn to respond! On Watch What Happens Live! last night, Andy Cohen brought the interview up to the comic actor and writer. Once Cohen mentioned the interview, Novak said, "I thought it sounded to me like an honest and heartfelt account to a complicated and mostly wonderful relationship."
See more: The Best TV Proposals Ever
Of course, he couldn't reply without at least one laugh. "The highlight of that experience for me was my mom calling to sort of pry, like, 'So, what do you think of what Howard was saying? Sounded pretty interesting to me.' Like Howard Stern would somehow end up as part of my mom's sort of gentle harangue as, 'When are you gonna get your life together?'"
And while the two are besties now — Kaling frequently posts photos to Instagram of her and Novak, especially once his book, The Book With No Pictures, came out — it doesn't look like they'll be getting back together or marrying anytime soon.
"I love him, I think he's a great person but I'm not holding a candle for B.J.," Kaling finished off her segment with Stern. Hey, we can dream, though!
Read more: What B.J. Novak Really Thinks About Mindy Kaling's Marriage Comments
Details

Category: News(Wedding)
Published on Wednesday, 01 October 2014 22:39
Hits: 620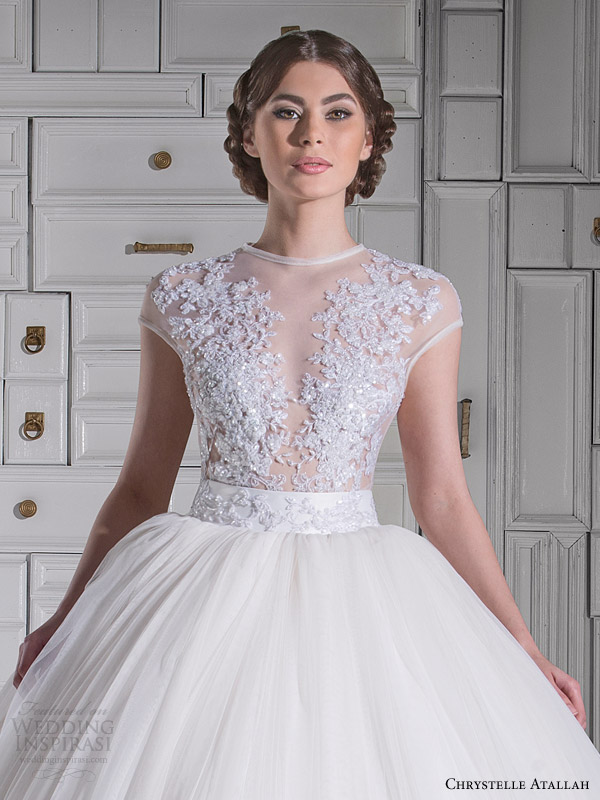 Here at Wedding Inspirasi, we have a soft spot for pretty ball gowns. So when the images of Chrystelle Atallah's Spring 2014 bridal collection landed in our inbox, we couldn't help being swept away by the beautiful, voluminous silhouettes and lavish detailing.
Entitled "Evening Harmony", the latest bridal collection by Lebanese designer Chrystelle Atallah features luxurious princess cut gowns in lace, embroidered lace, guipure, silk tulle, embroidered tulle, satin radzmir, and crêpe silk. Handmade embroidery and lace appliques are worked into the sleeves, necklines and backs, resulting in a romantic collection filled with exquisite details.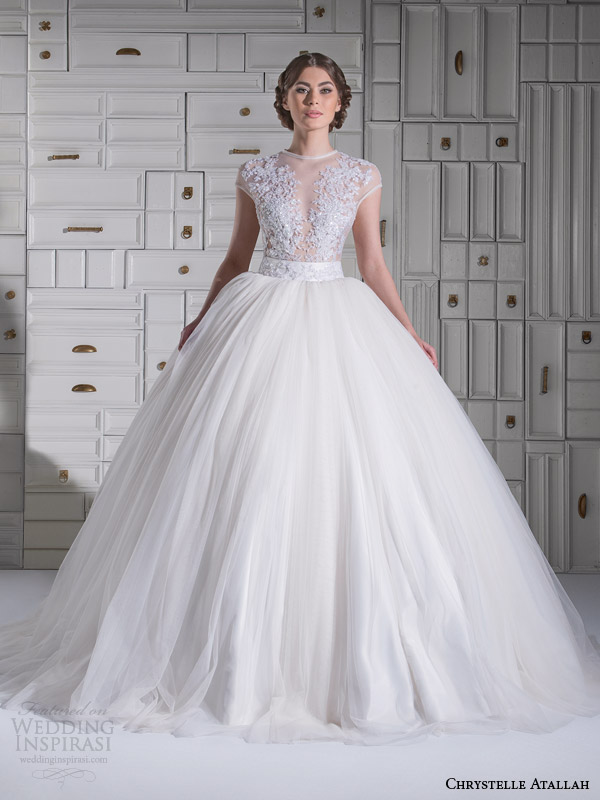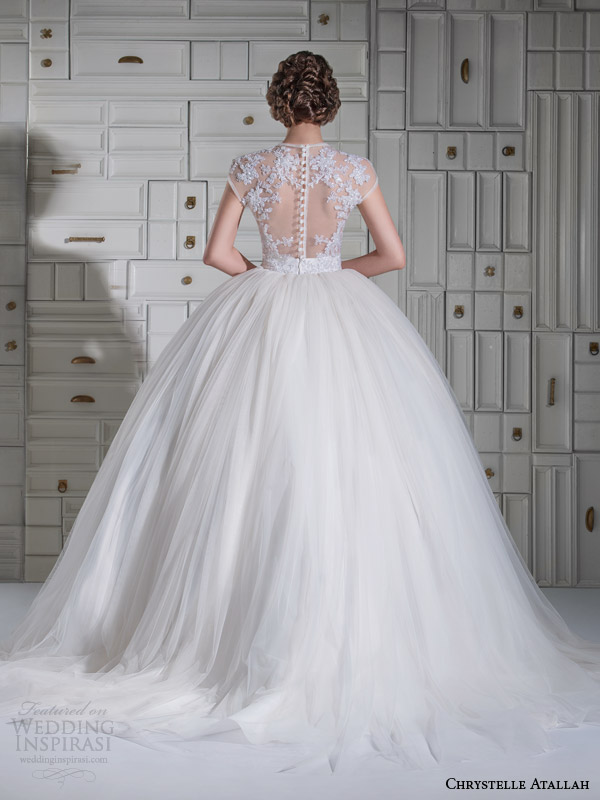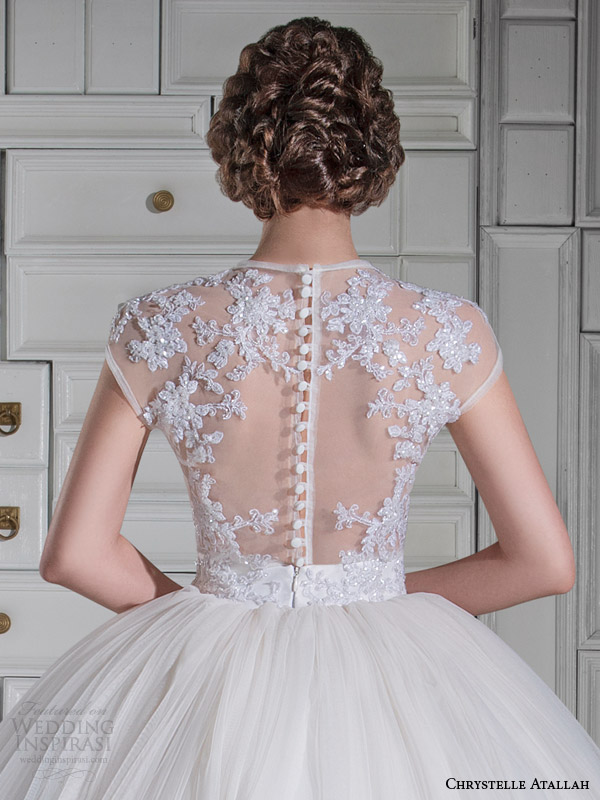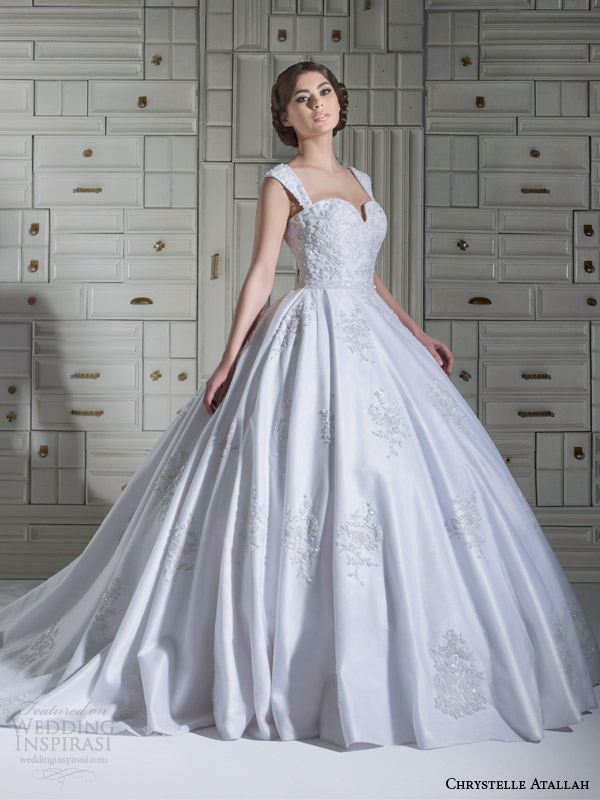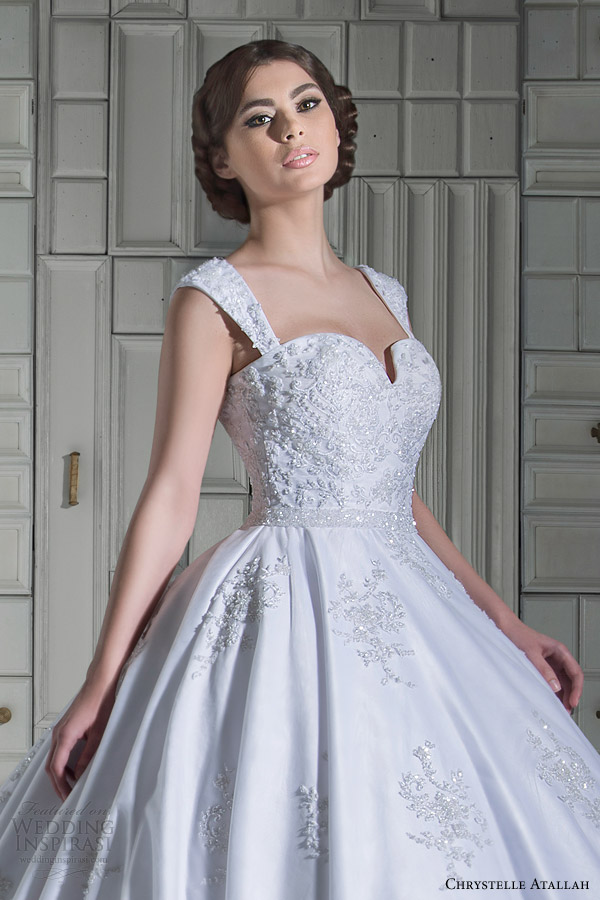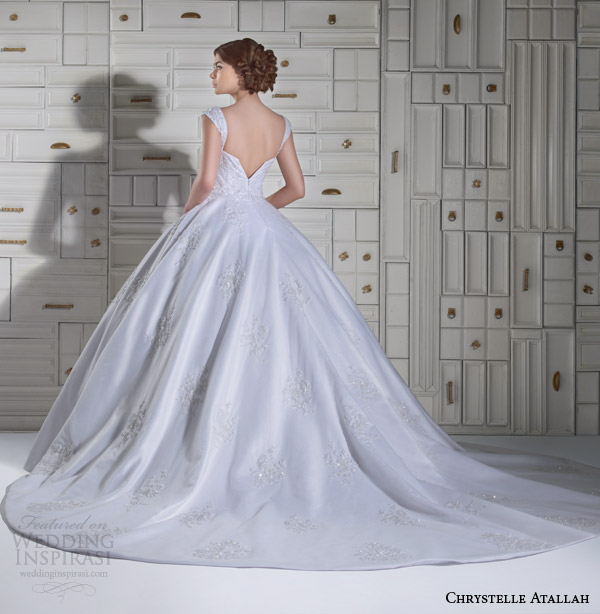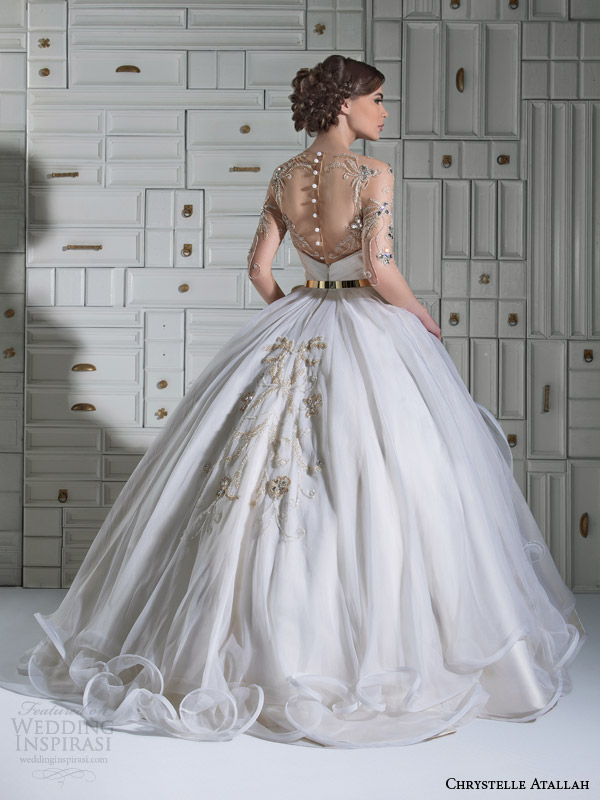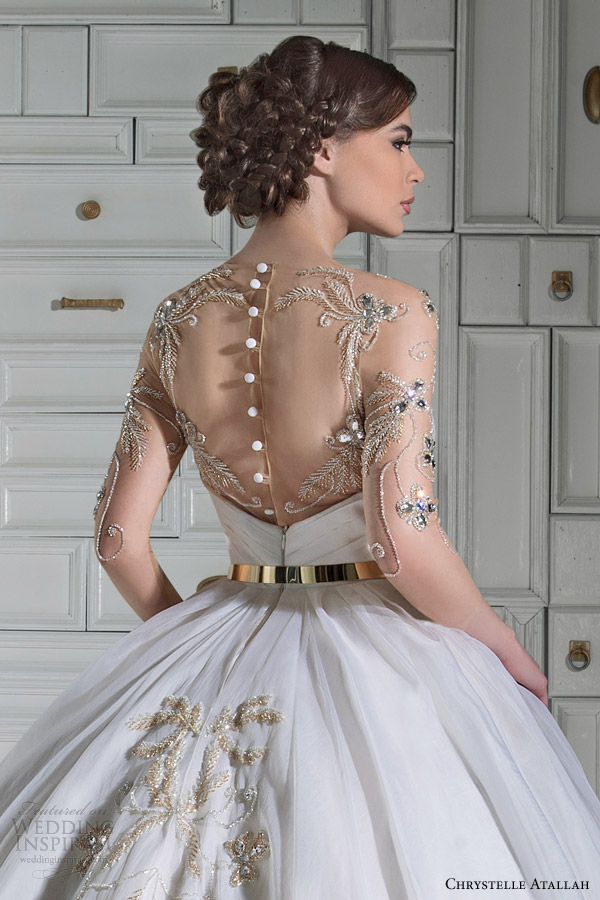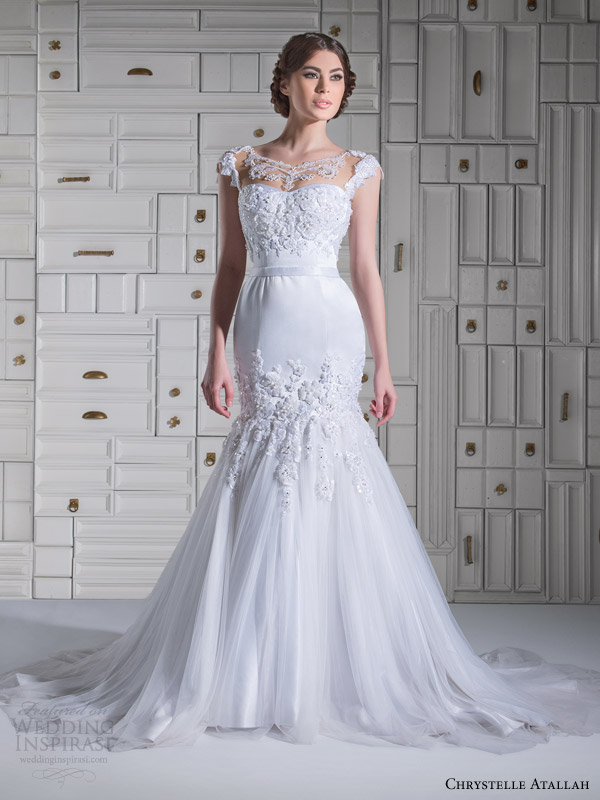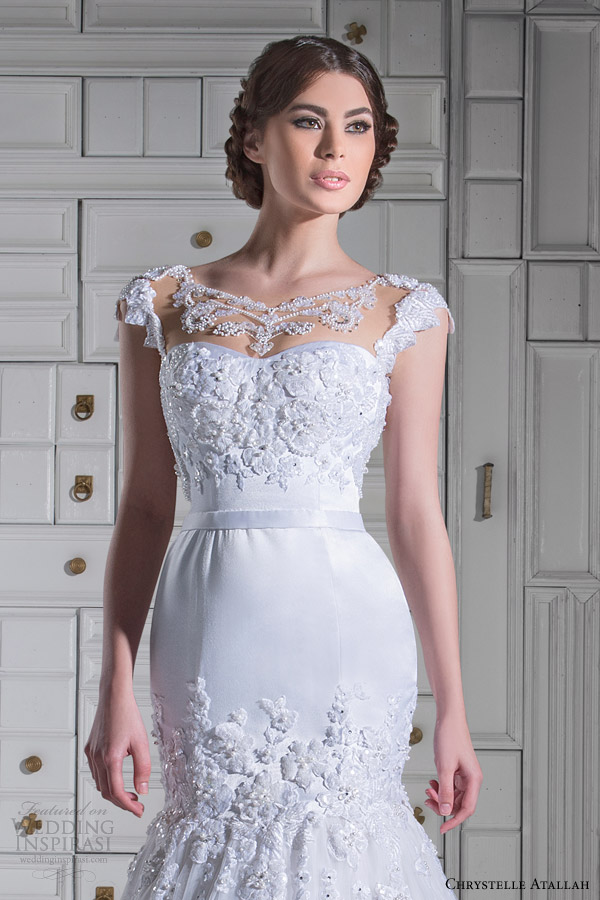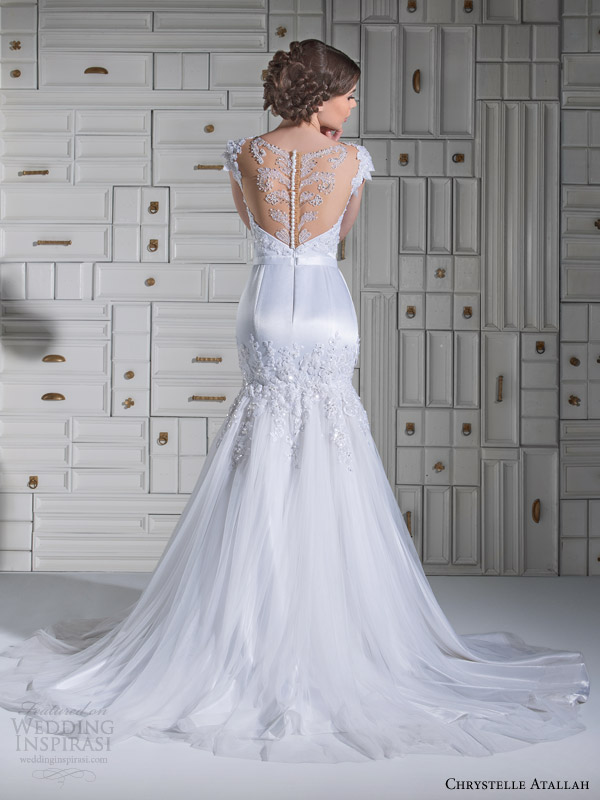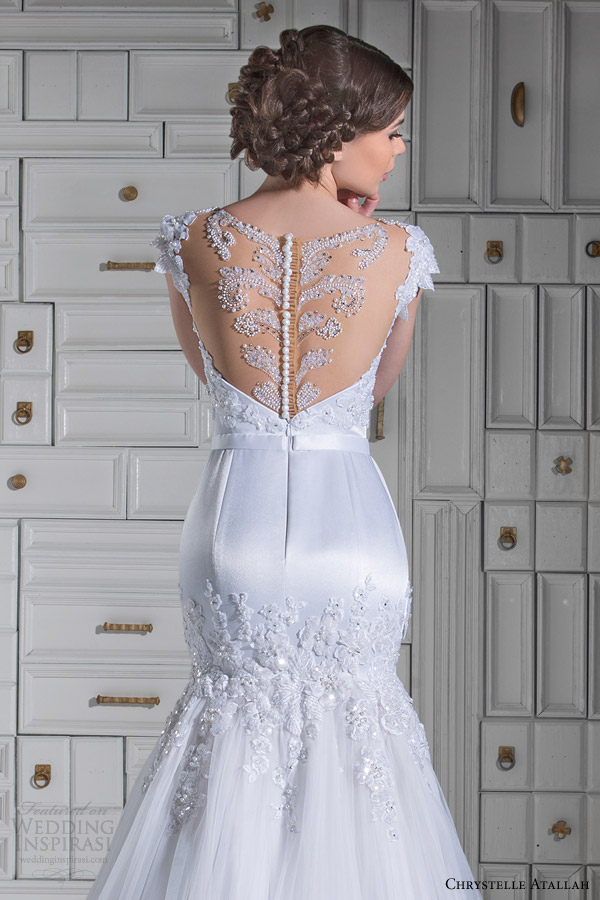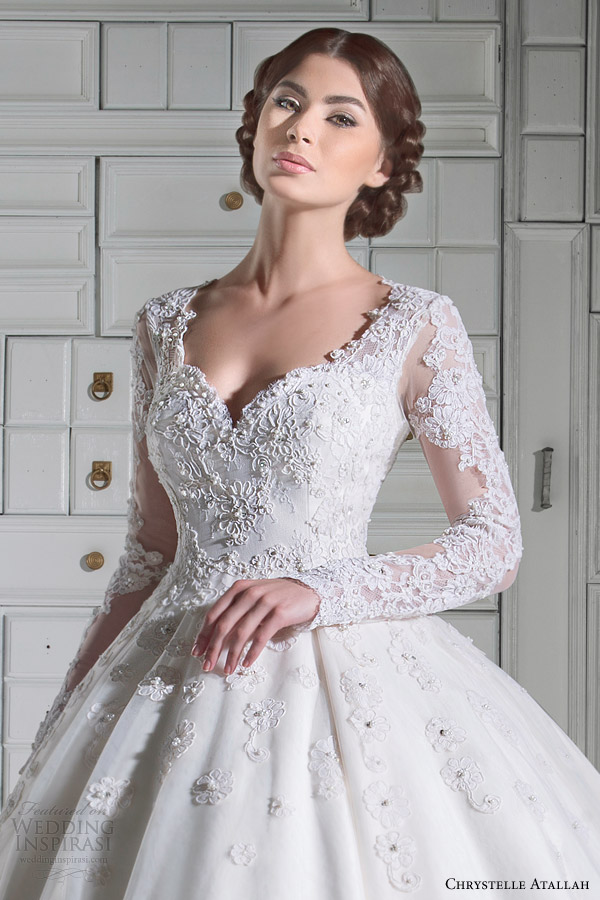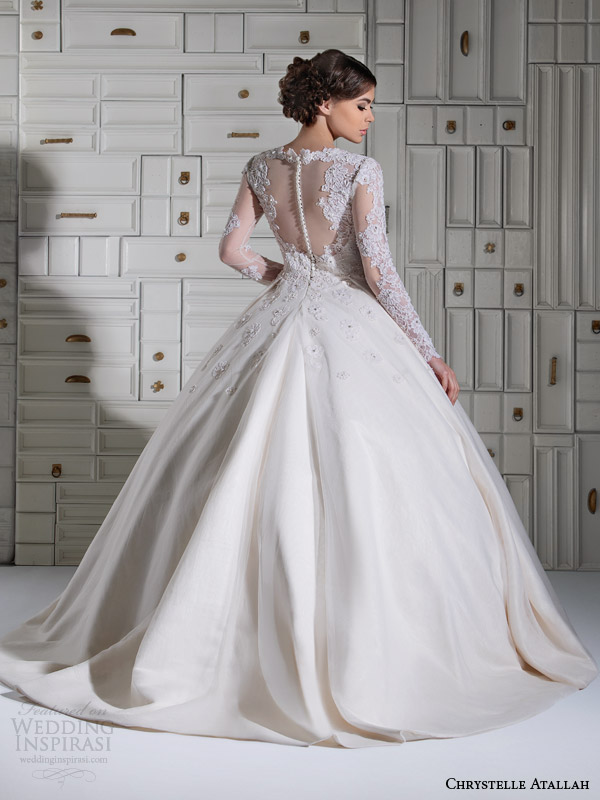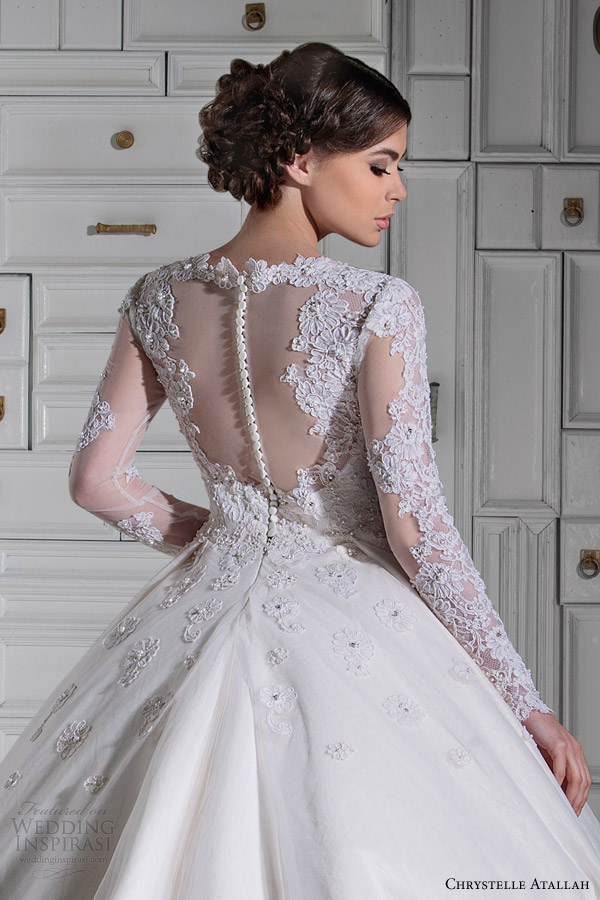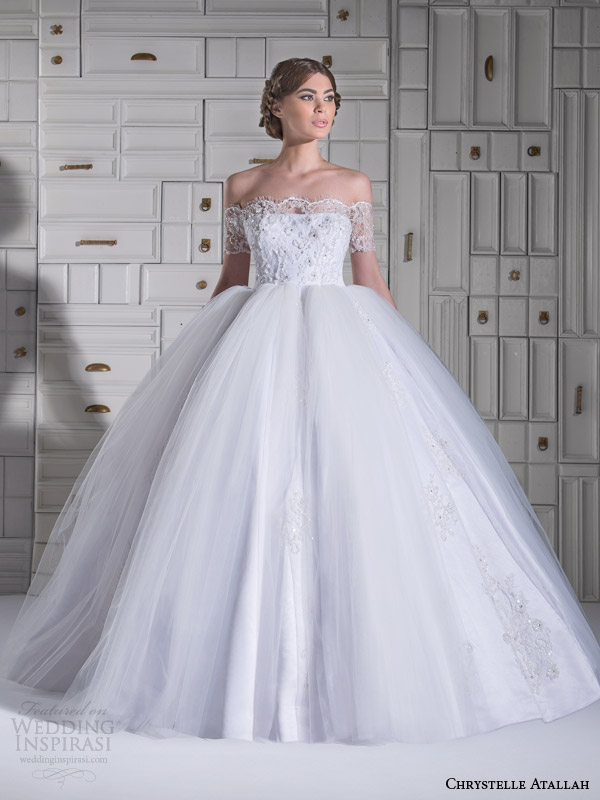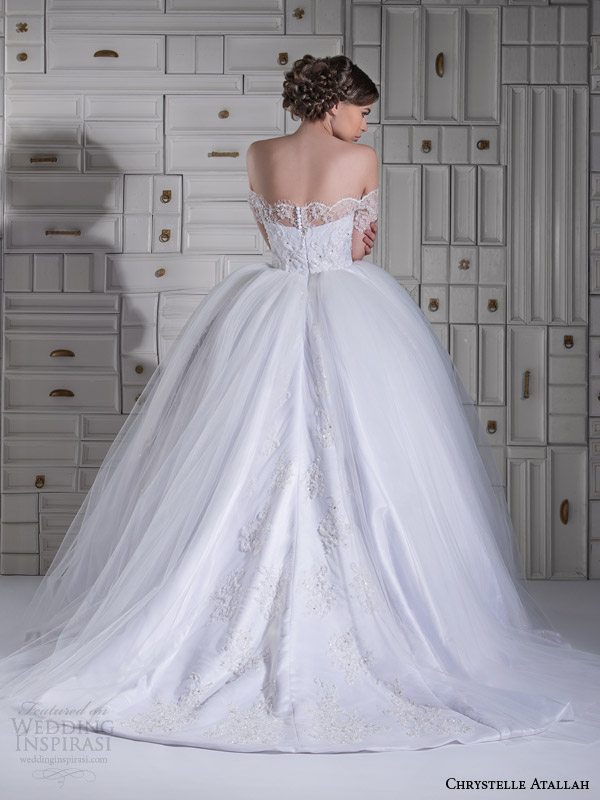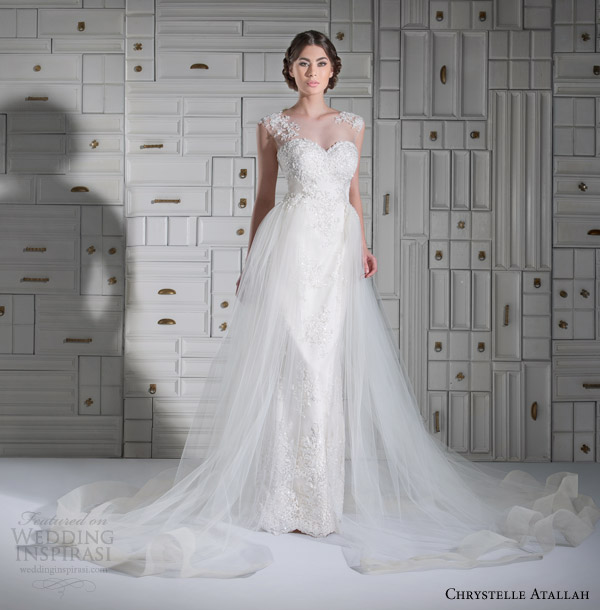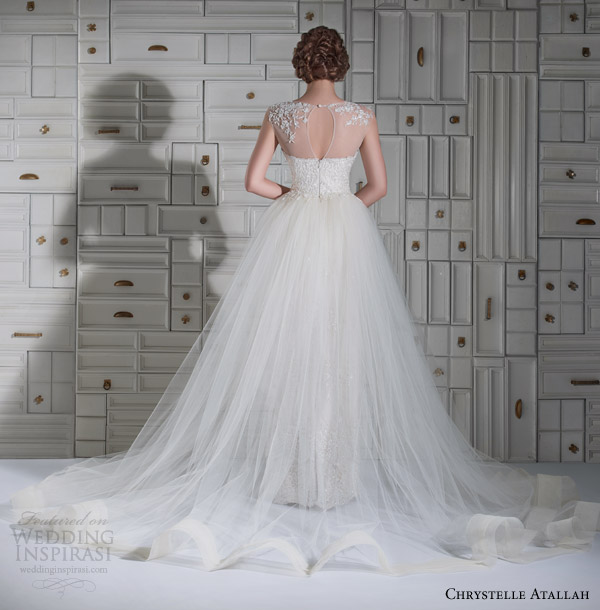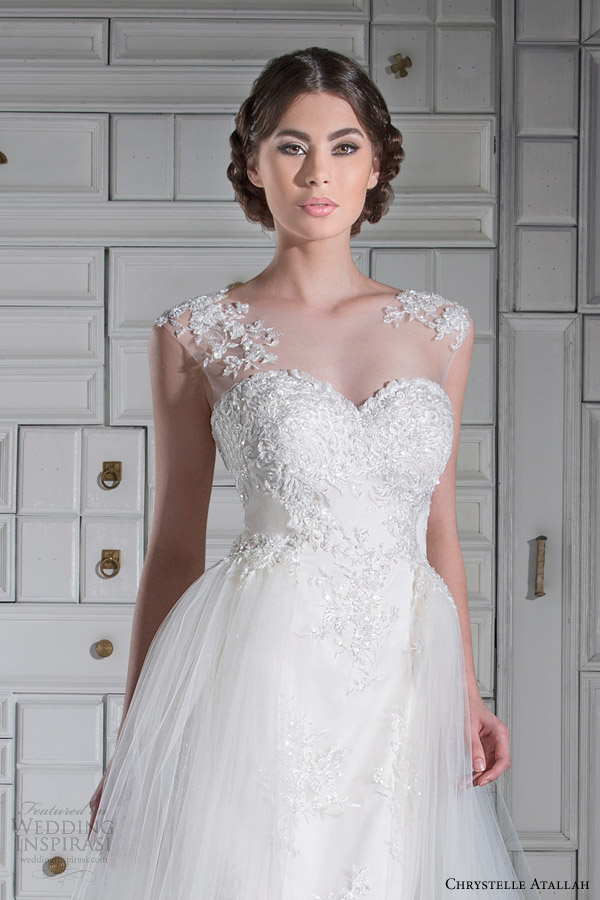 Photos courtesy of Chrystelle Atallah. For details, visit Chrystelle Atallah.