Details

Category: News(Wedding)
Published on Friday, 03 October 2014 22:38
Hits: 588
Photo: Getty Images
We've got good news: Just because you've said "I do" doesn't mean you have to chuck your friendships with the opposite sex. In fact, some experts believe keeping them after your wedding day will only enrich the relationship you have with the number one man in your life.
"I can tell you that the wives with the highest marital satisfaction have a tight circle of wild and warm friends — men and women — that feed the many arteries of their lives," says Iris Krasnow, relationship expert and author of Sex After: Women Share How Intimacy Changes As Life Changes. "If your fiancé tells you that you must ditch your platonic friendships with the opposite sex, that is a fire-red flag about the trust and jealousy issues that will develop in your marriage."
Opposite-sex, platonic relationships can be, according to Krasnow, "a sexy pick-me-up without the complications of sex and adultery. Women who love the company of men shouldn't have to eliminate male friends from their lives; these extra-marital males who always think we're smart and beautiful — because because they don't live with us! — are actually a relief for any smart husband. Because these benign boyfriends that offer insights and advice from a masculine perspective, it means less work for the man you're married to."
See More: Are You With The Man You're Going to Marry?
But now that you know you can keep the "other" men in your life, there are a few other things to keep in mind:
Nurture a friendship with your husband, too.
Make sure you aren't telling other men things you can't tell him, or relying on them for the emotional support your husband should be providing.
Have strong same-sex friendships.
While it's totally cool to have a go-to guy friend, he shouldn't be the only friend you keep on speed dial.
Make sure your husband knows all your male friends.
Additionally, he should be comfortable with the level of intimacy and attention you give your guy friends.
If you're married, do you have many male friends? Why or why not? Let us know on Twitter at @BRIDES!
Read more: The Other Man: Should You Keep Your Opposite Sex Friendships After Marriage?
Details

Category: News(Wedding)
Published on Friday, 03 October 2014 14:38
Hits: 822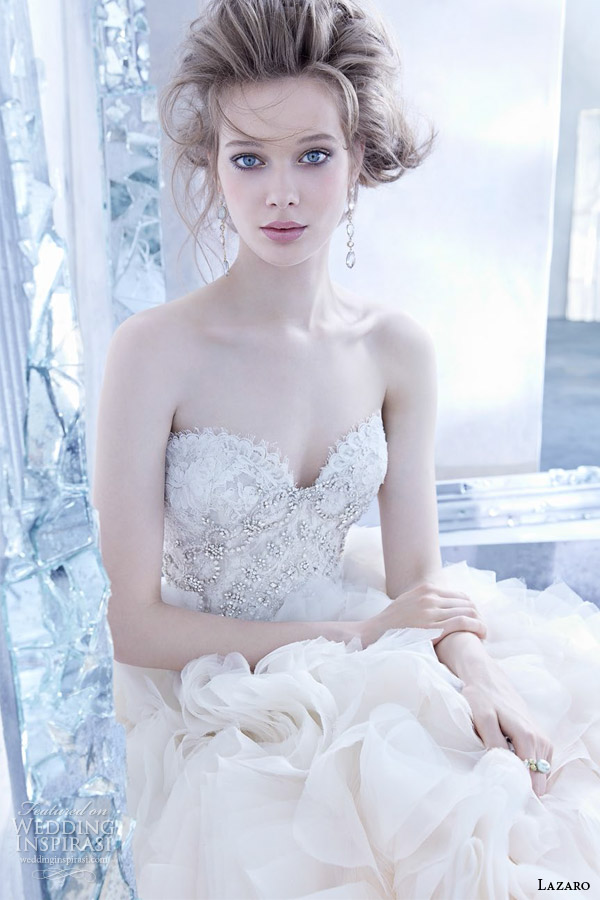 Every now and then there comes a collection so pretty that everyone at Wedding Inspirasi HQ can't help but fall in love with it. Lazaro Fall 2014 bridal collection is one of them.
Sensual silhouettes and vintage-style detailing meld perfectly into designs that ooze opulence and elegance. The Fall 2014 Lazaro bridal collection is filled with the most dreamy, romantic gowns plucked straight out of our collective dreams. We're in love with the Art Deco inspired slip gown (StyleLZ3454) and this incredibly beautiful strapless ball gown with ombre skirt in Sherbet (above and below, style StyleLZ3450).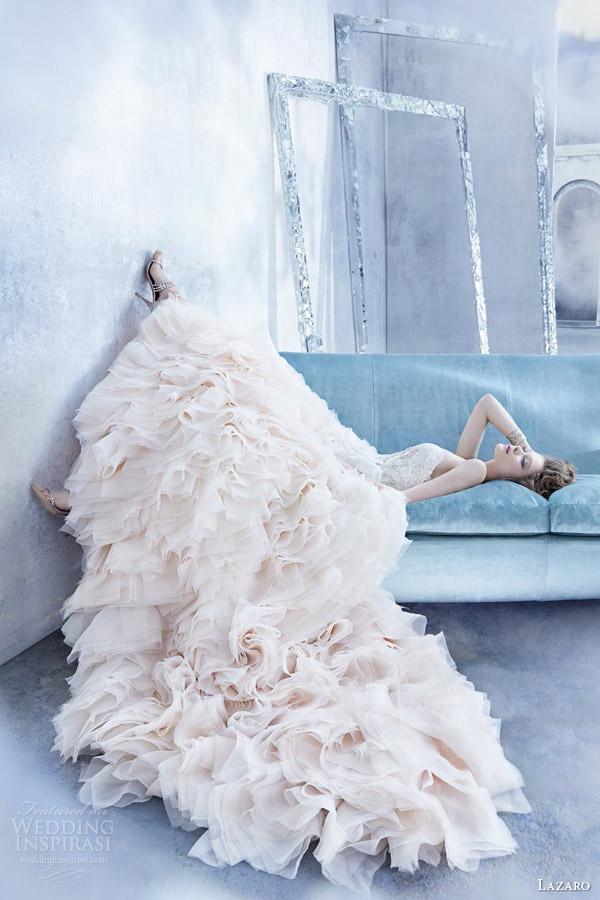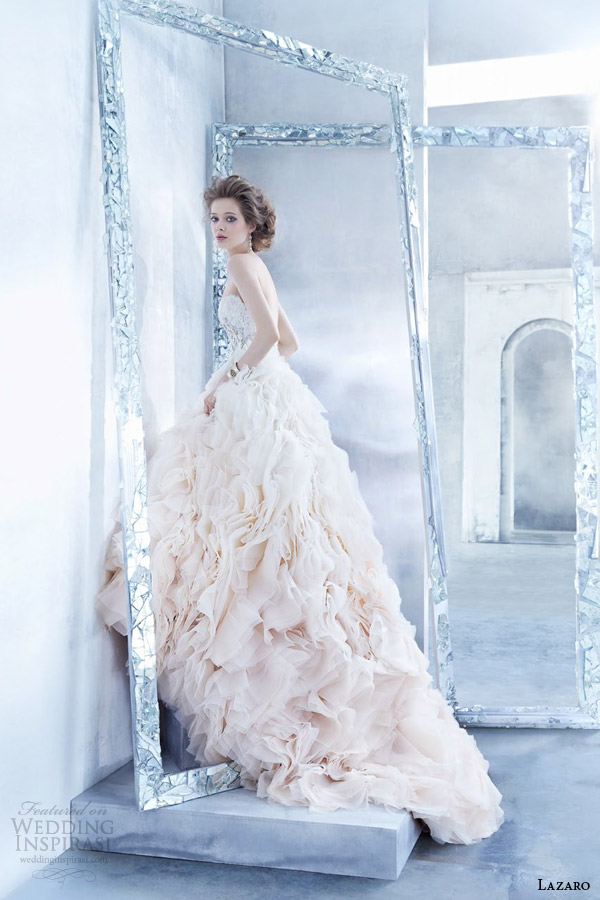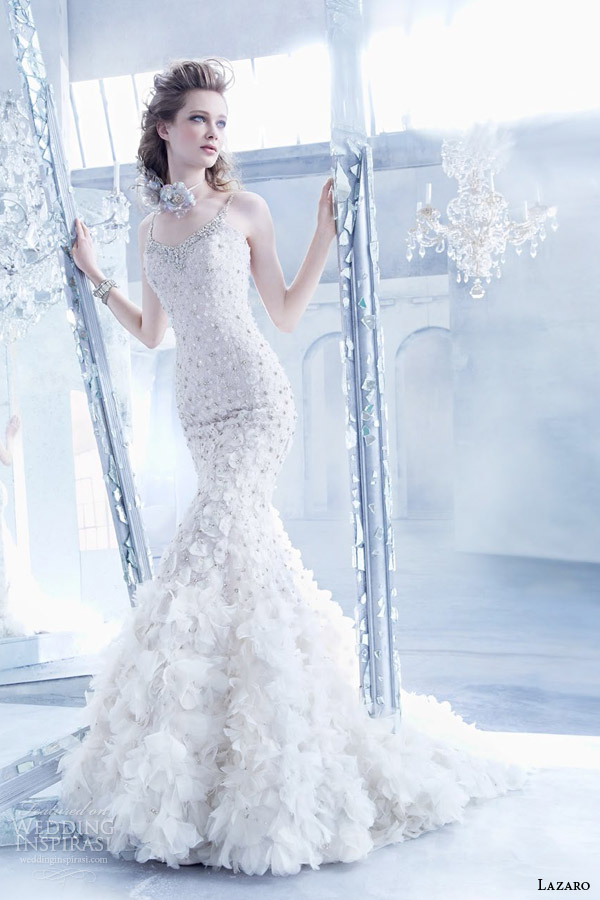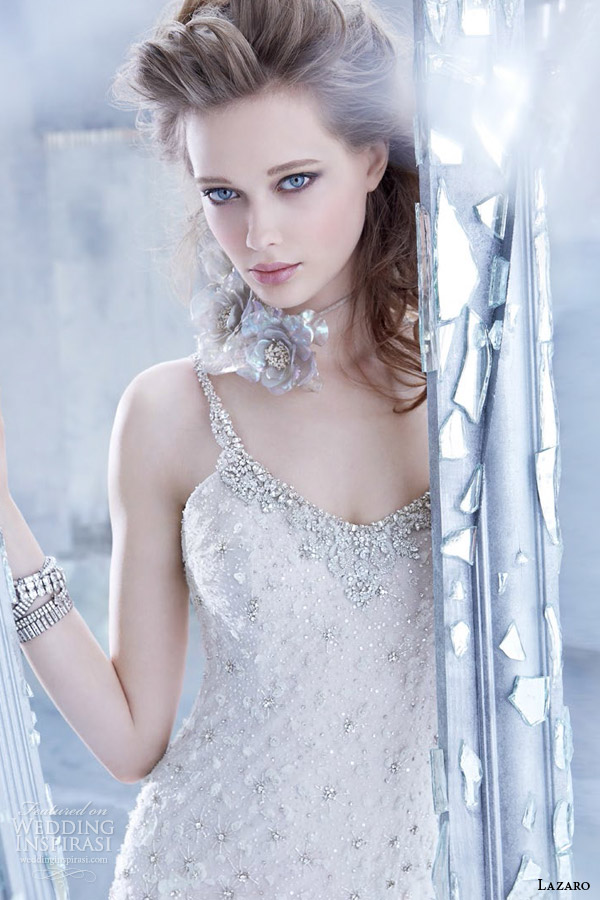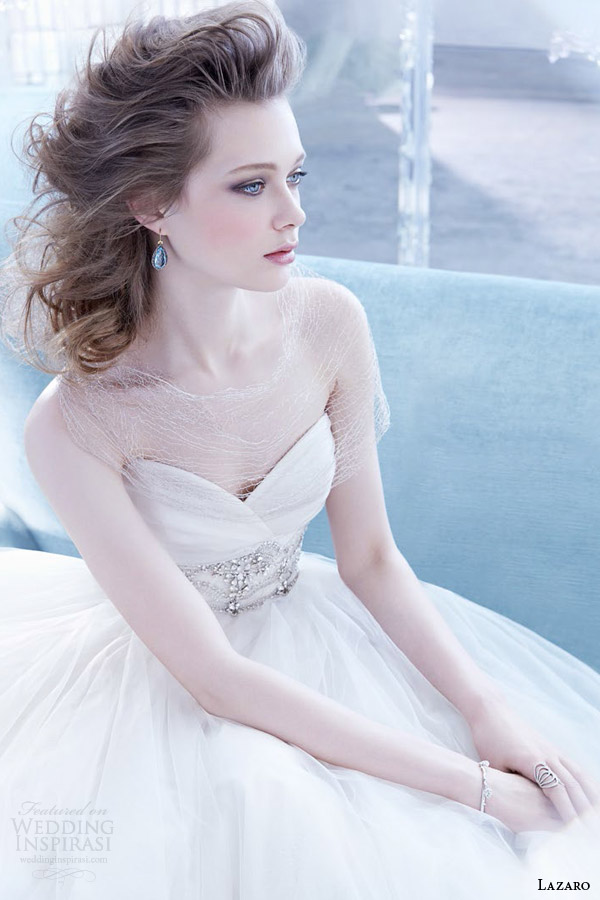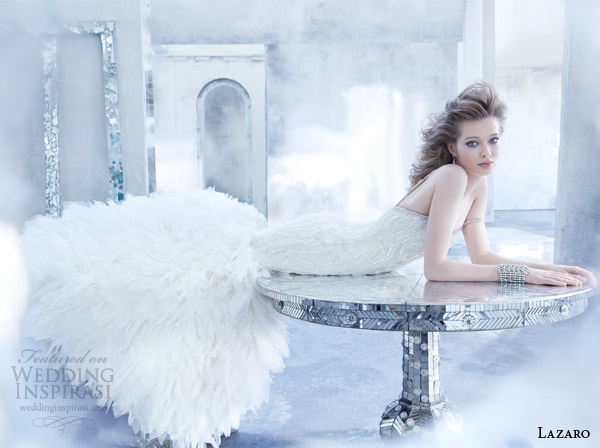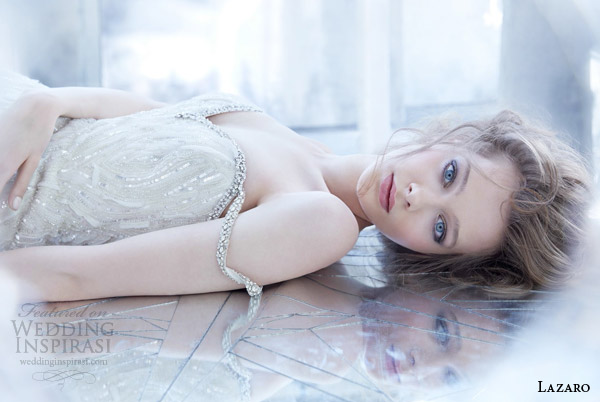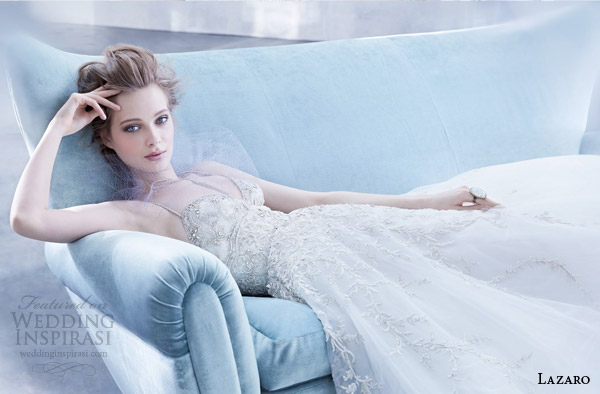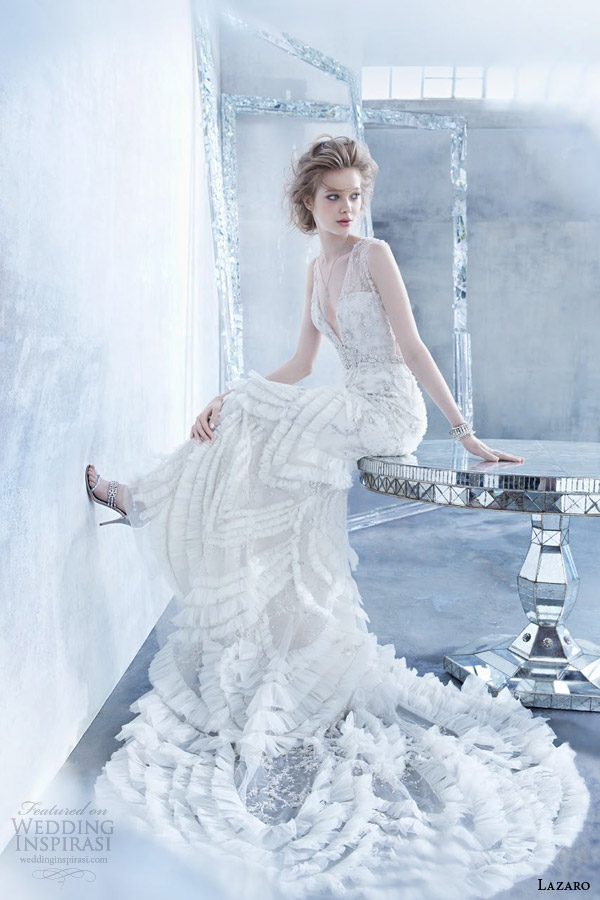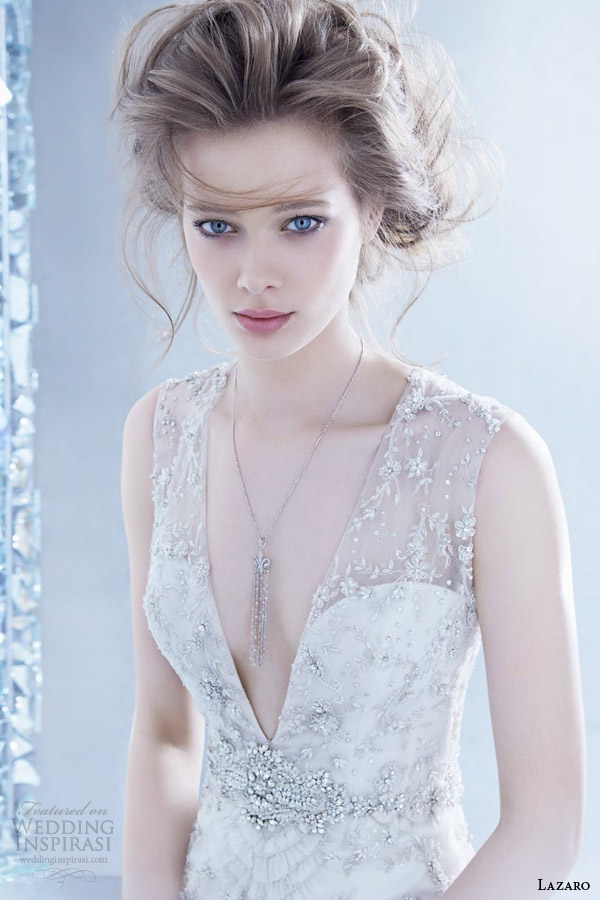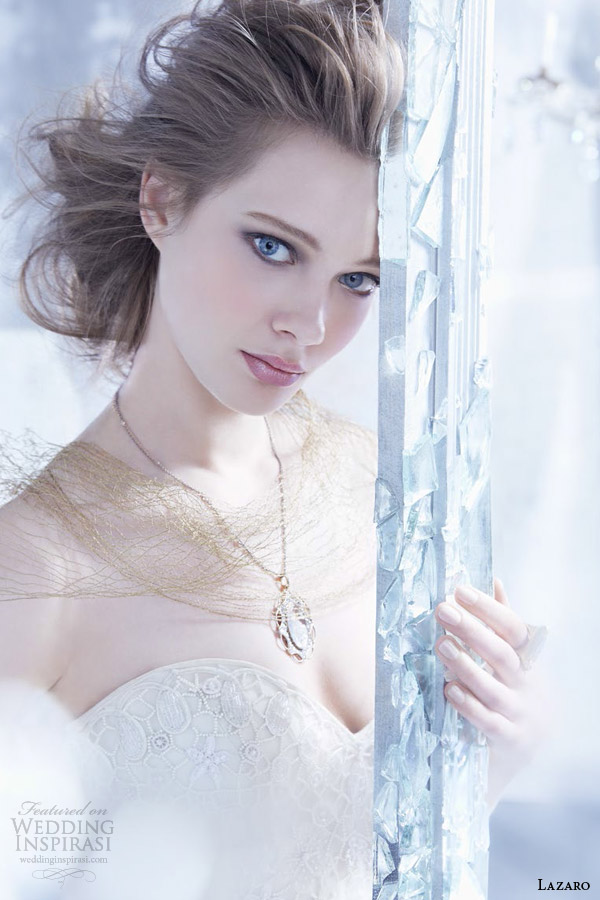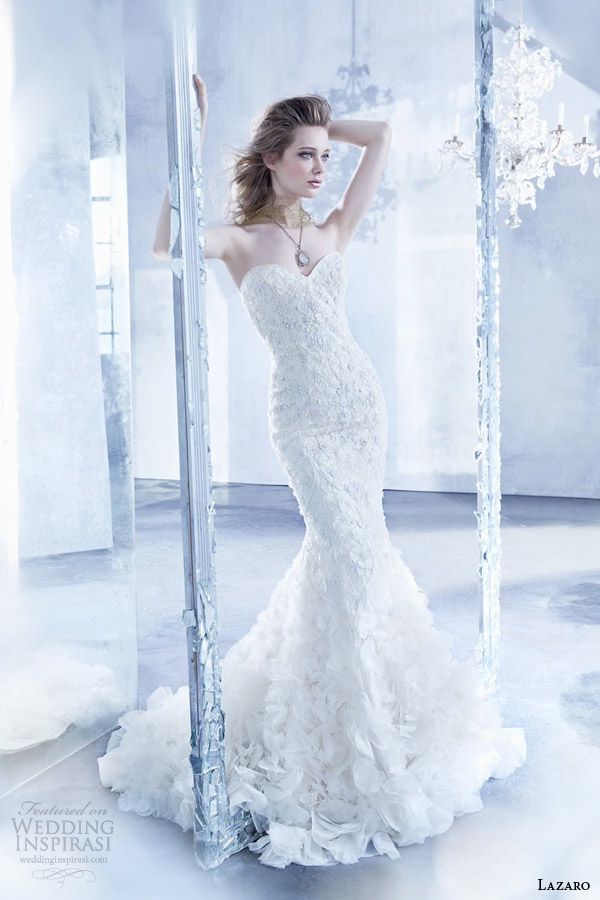 Photos: Lazaro. For details, visit Lazaro at JLM Couture.
Details

Category: News(Wedding)
Published on Friday, 03 October 2014 14:38
Hits: 677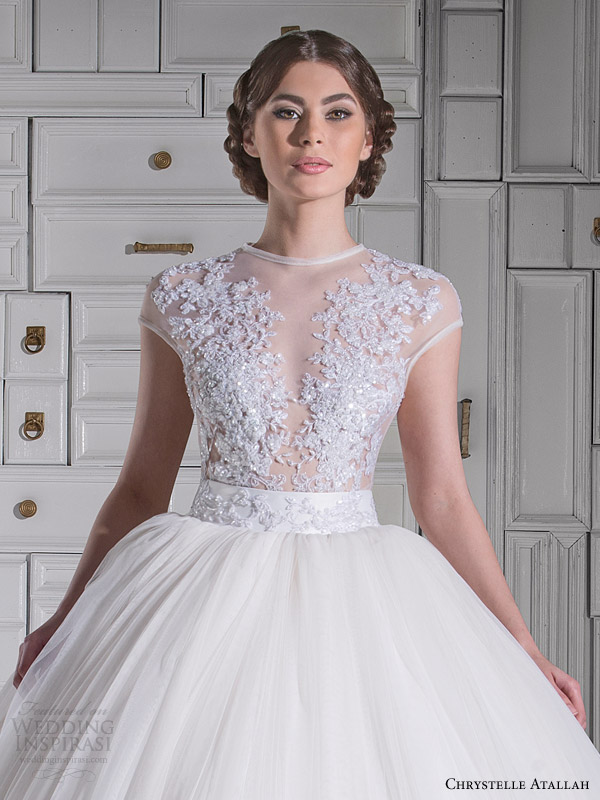 Here at Wedding Inspirasi, we have a soft spot for pretty ball gowns. So when the images of Chrystelle Atallah's Spring 2014 bridal collection landed in our inbox, we couldn't help being swept away by the beautiful, voluminous silhouettes and lavish detailing.
Entitled "Evening Harmony", the latest bridal collection by Lebanese designer Chrystelle Atallah features luxurious princess cut gowns in lace, embroidered lace, guipure, silk tulle, embroidered tulle, satin radzmir, and crêpe silk. Handmade embroidery and lace appliques are worked into the sleeves, necklines and backs, resulting in a romantic collection filled with exquisite details.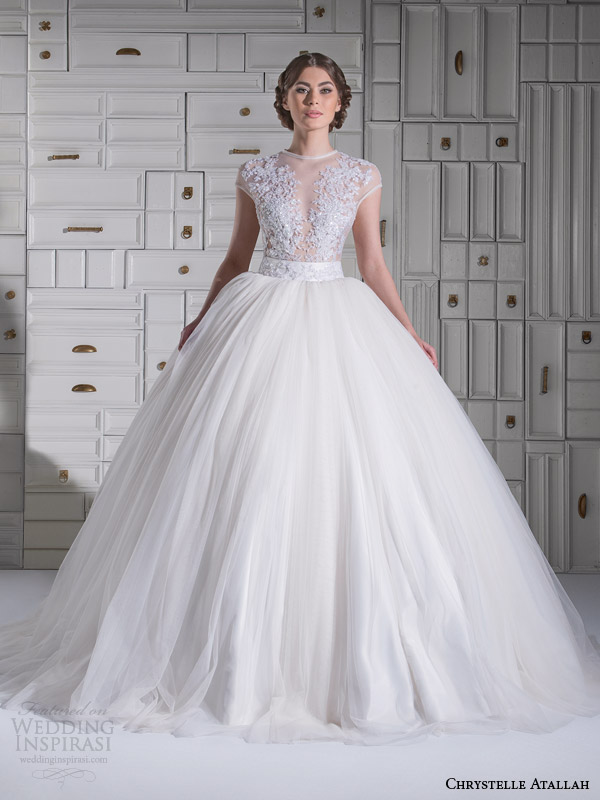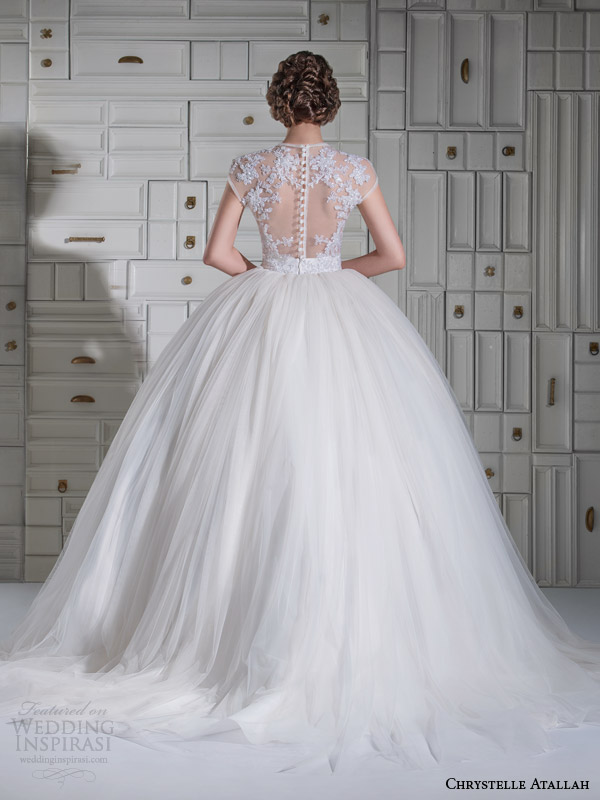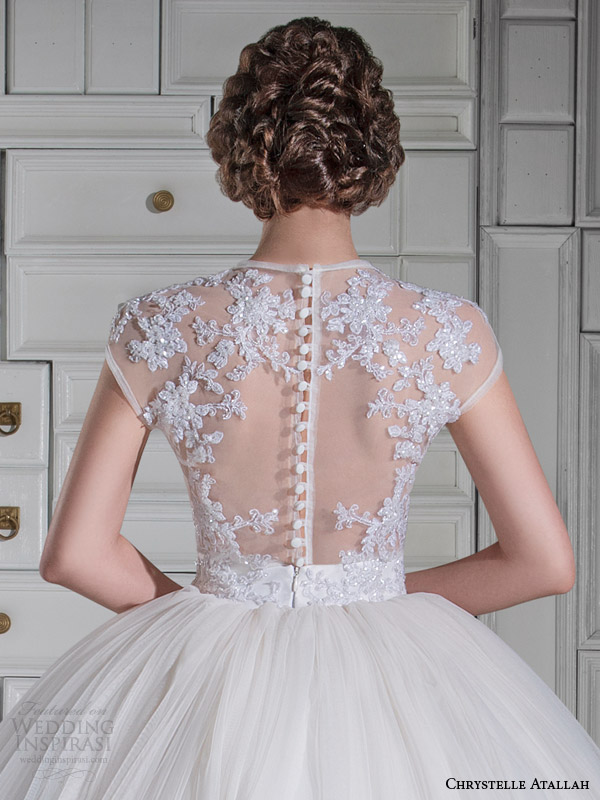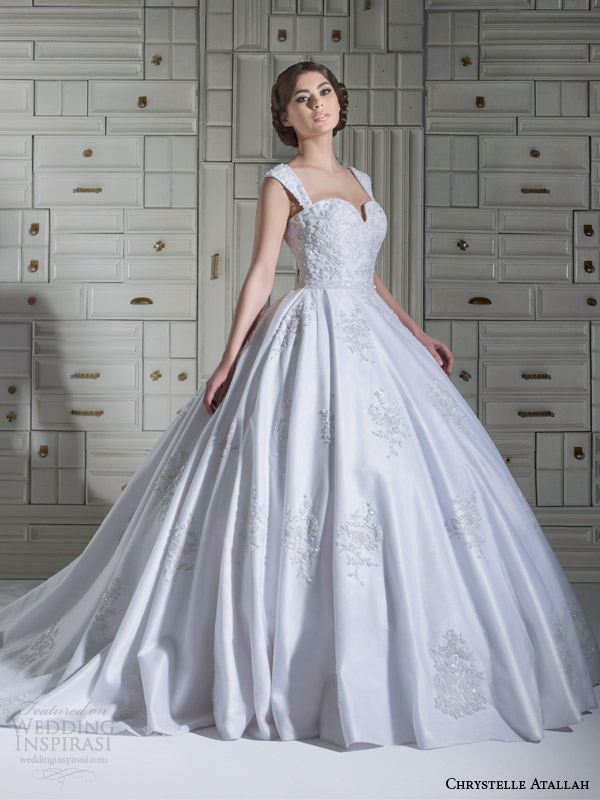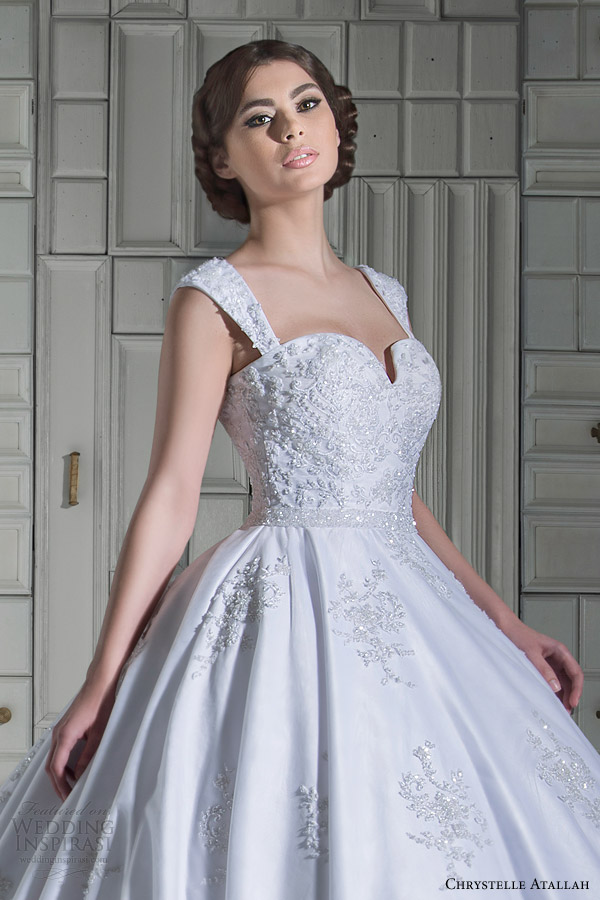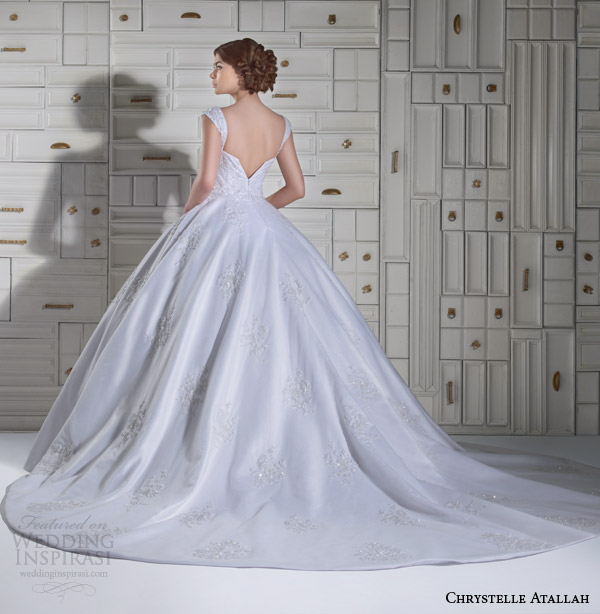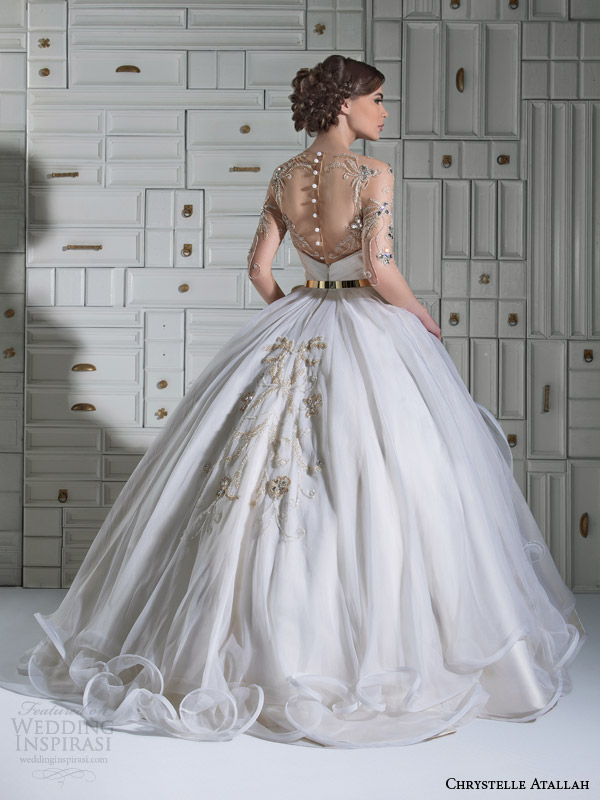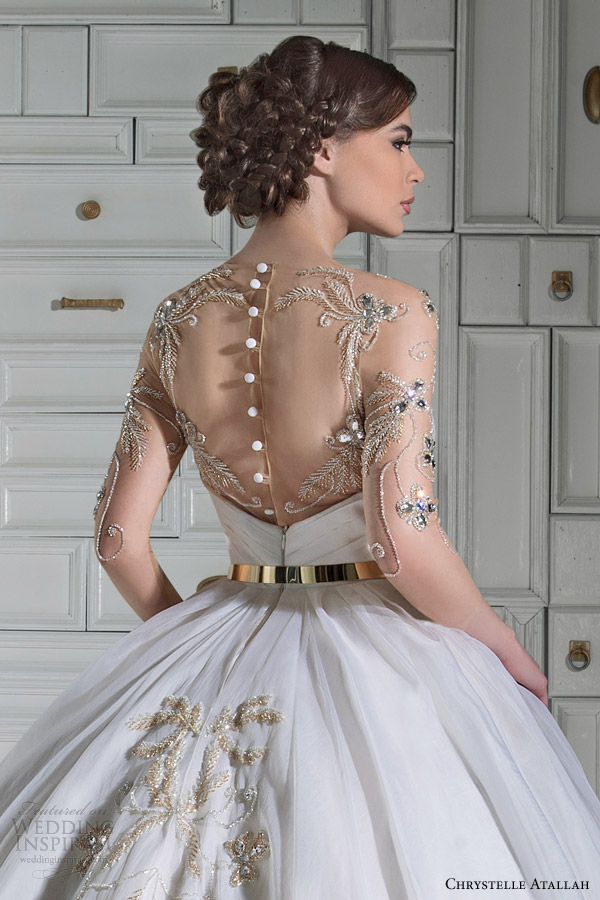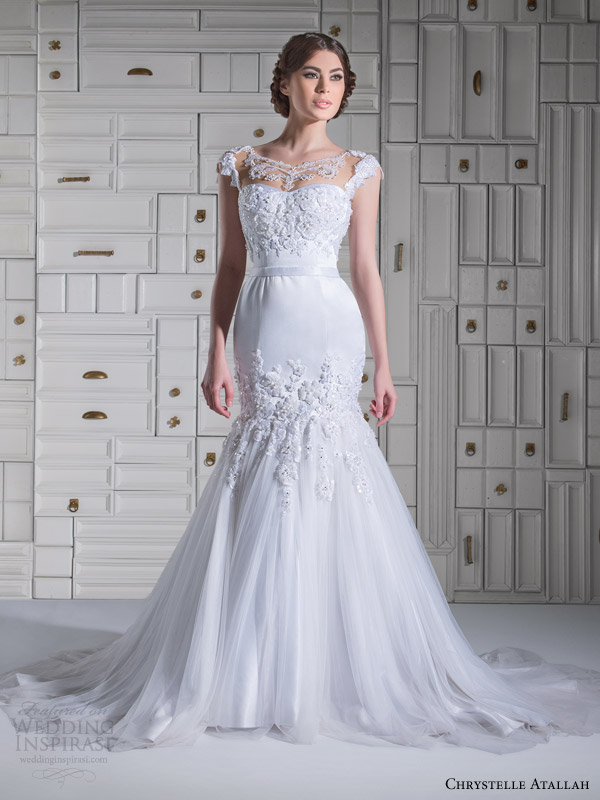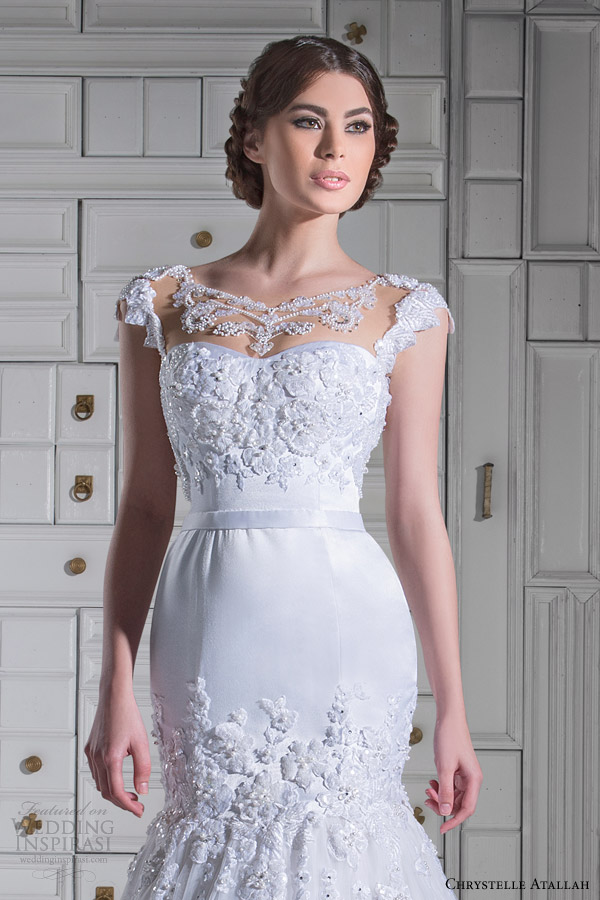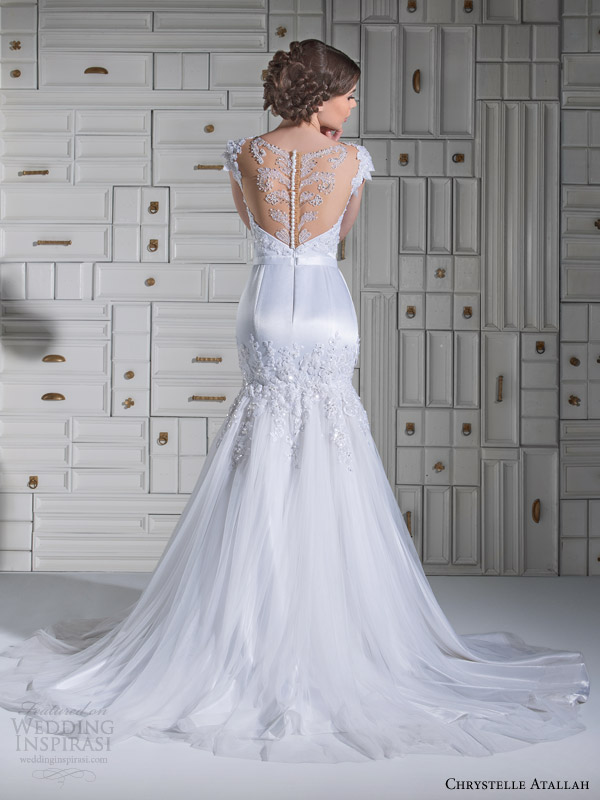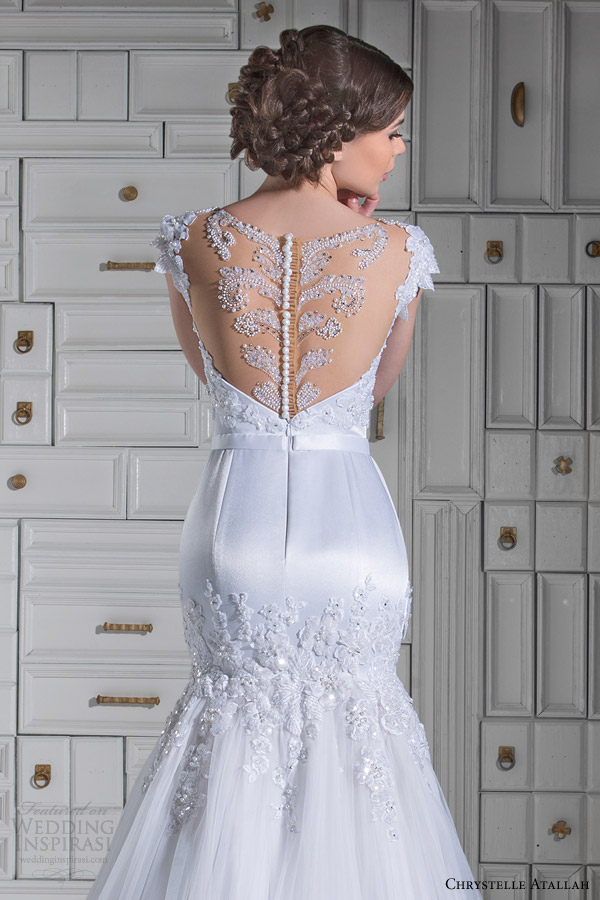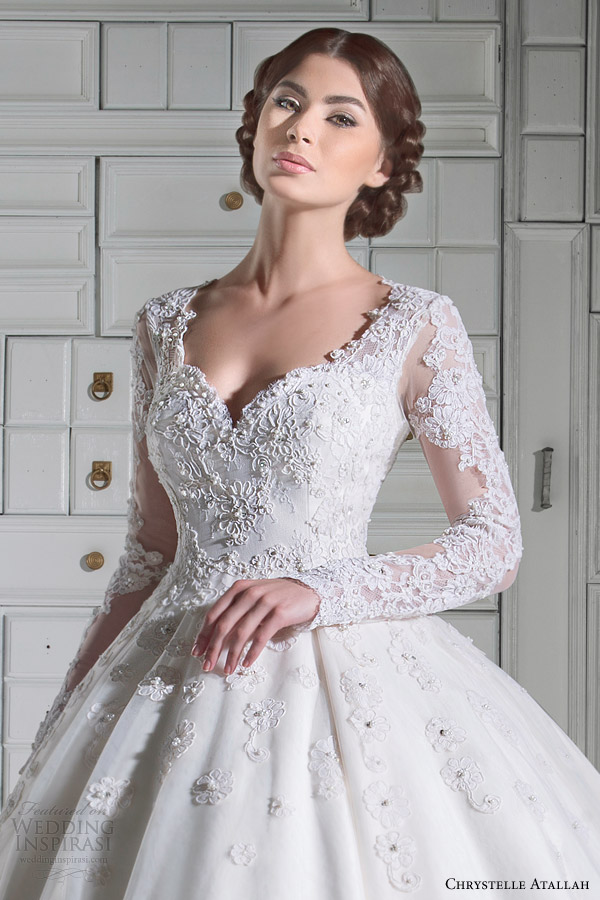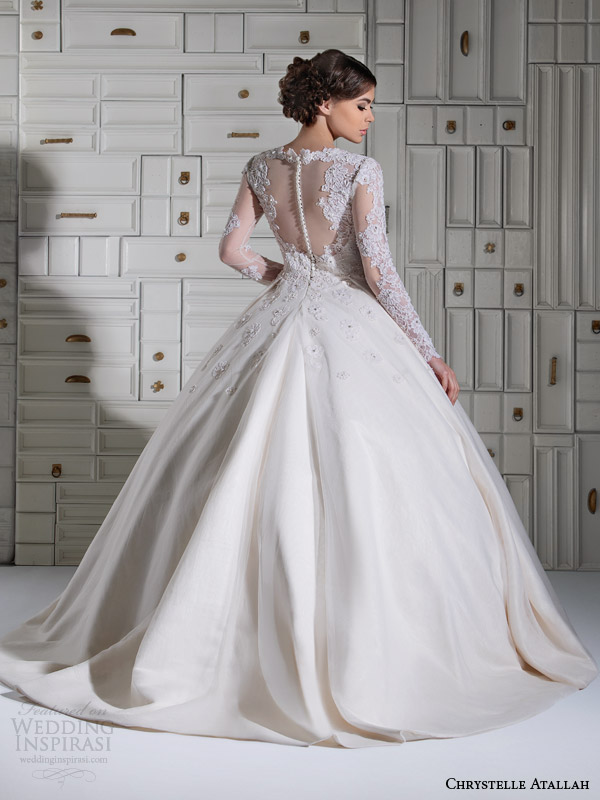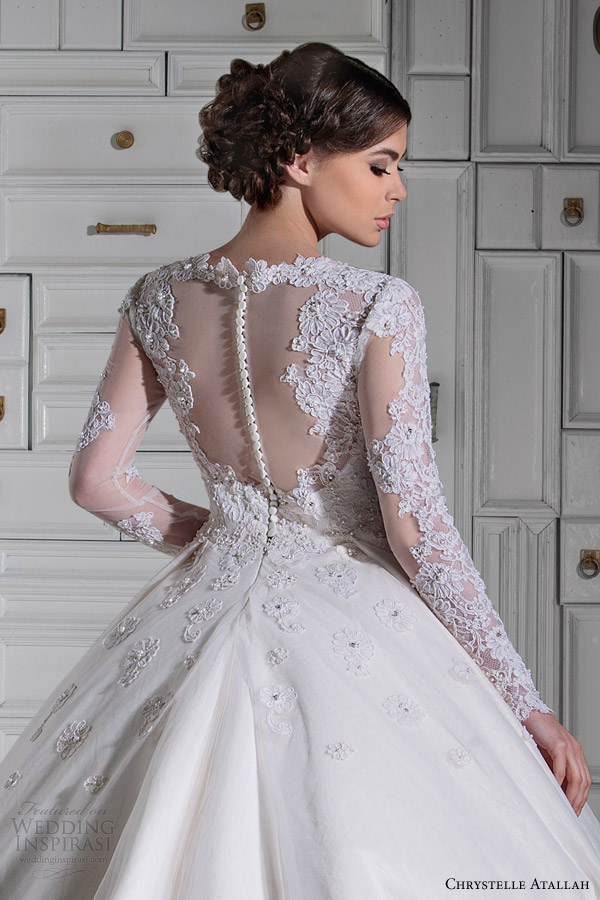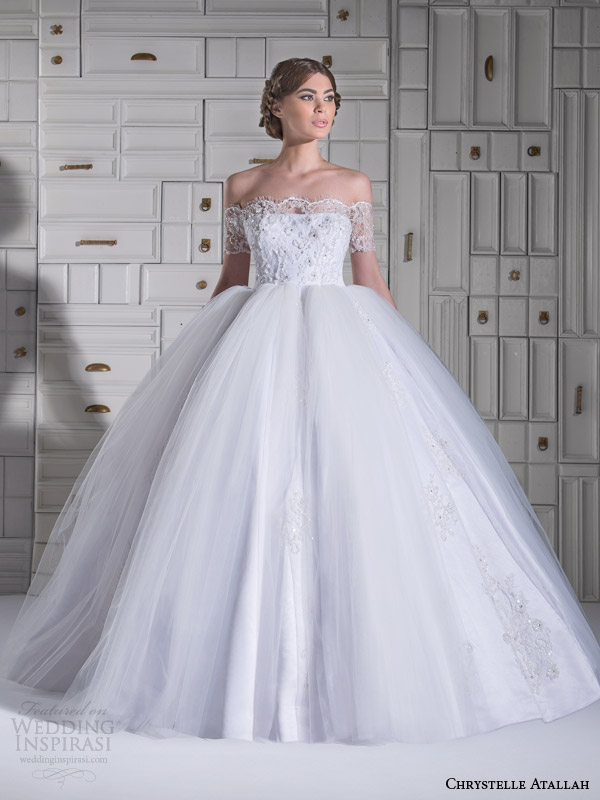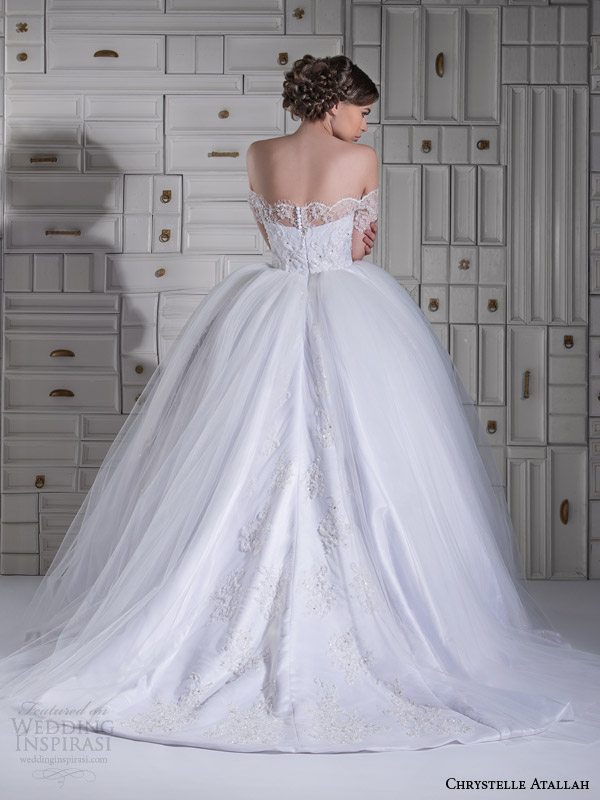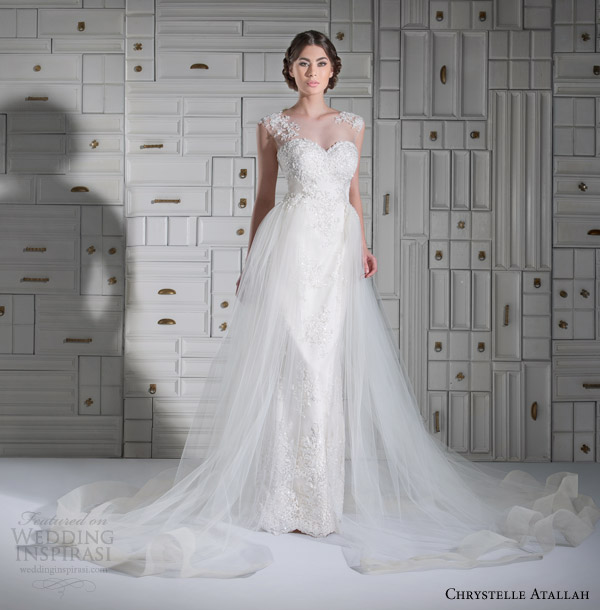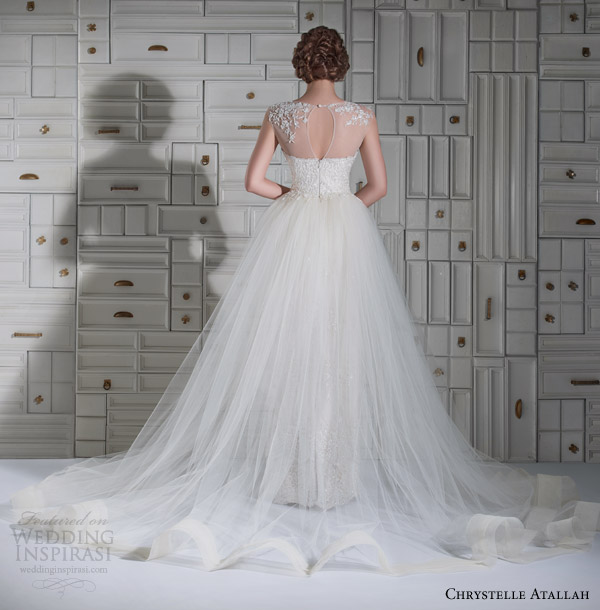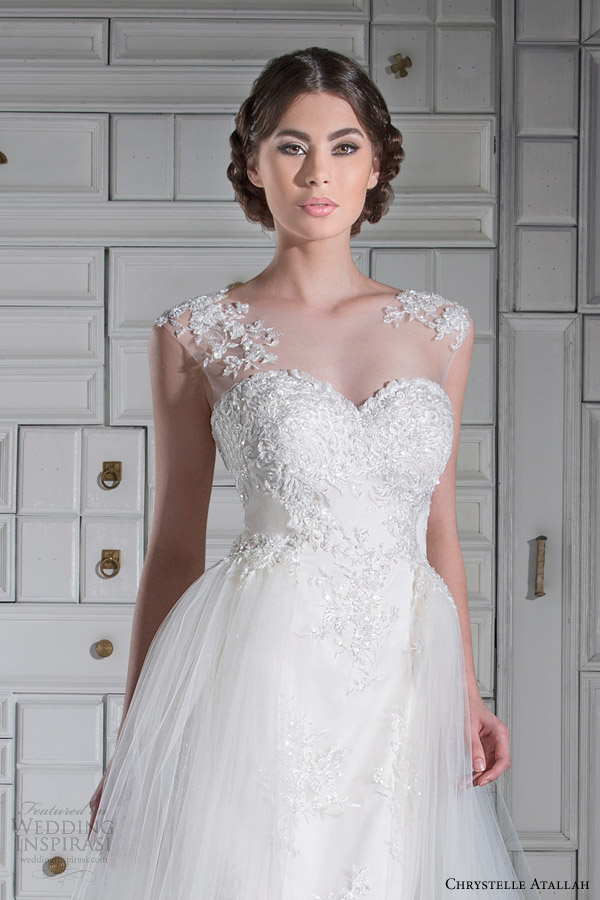 Photos courtesy of Chrystelle Atallah. For details, visit Chrystelle Atallah.
Details

Category: News(Wedding)
Published on Friday, 03 October 2014 14:38
Hits: 666
Photo: Getty Images
Victoria Beckham certainly has an enviable wardrobe. Not only is soccer star David Beckham's wife and former Spice Girl a major trendsetter, she's also a critically-acclaimed fashion designer. And while trends come and go, there's one piece of clothing in Posh's possession that'll forever remain more valuable than the rest: Her wedding dress!
Recently, the pop-singer-turned-style-icon purged her closet to raise money Mothers2Mothers, a charitable organization. She admitted during the event, though, that she can't bear to part with her iconic Vera Wang wedding dress. The reason the mother of four had to keep it? She's saving it for her daughter, Harper. Cue a major awwww.
Her wedding dress isn't the only sentimental piece she held on to. She also kept the dress she wore when she first went on a date with David, to whom she's been married for 15 years!
See more: Further Proof that David Beckham is the Cutest Husband Ever
"I kept my wedding dress," she told British publication Mirror. "I couldn't give away the dress I first wore when I went out with David. It was a little high-street suede mini-dress so I've kept that for her."
This isn't the first recent resurgence of her wedding wears. Just last November, Victoria's famed "East of Paris" gold and diamond tiara went on auction in London for an estimated $28,963 to $40,227.
It's no wonder Victoria wants to save her wedding dress for little Harper — her look was so memorable that items from that not have not only gone on auction, but her big-day gown also landed a spot in our list of the most iconic wedding dresses of all time.
Read more: Victoria Beckham's Adorable Reason for Saving Her Wedding Dress!